Adjusting to the wintery months can be unpleasant, and as temperatures tend to drop even further at night, keeping warm as you sleep is a top priority. It's a proven fact that heat rises, meaning that bedrooms are often warmer than other rooms in the house when they're situated upstairs, but if your bedroom has been left empty throughout the day, you might find it to be cold at night when it comes to bedtime.
If you experience this problem, the best solutions for keeping warm and comfortable include:
Heat your bedroom early:
In preparation for an especially cold day, you would set your heating higher, so why not do the same for your bedroom prior to a cold night? Whether you choose to solely heat your bedroom or you wish to heat your entire house, checking that where you're sleeping is suitably warm before you get into bed should prevent an unnecessarily cold sleep.
Dress accordingly:
You might feel comfortable wearing shorts or a nightdress to bed regardless of the time of year, but if you're struggling to persevere through cold weather like this, it could be time to reconsider your evening attire. By sleeping in thicker pyjamas or looking at options for thermal pyjamas that use materials capable of trapping heat, you should hold on to your body heat better through the night.
Change your bedding:
If you're still using the bedding that you slept under during the warmer summer months, it's time to make the switch to something thicker. For winter, you'll want a duvet with a higher tog. Goose feather and down bedding is especially good at trapping warmth, and it's lightweight too. For additional comfort and heat, it would also be worth considering a cushioned mattress topper.
Use a hot water bottle:
Traditional remedies for fighting the cold are often the best, and many people still use a hot water bottle during cold evenings. A hot water bottle won't stay warm for the whole night, but it should heat you up for enough time to allow you to get to sleep. Extra long hot water bottles are a great option, providing warmth across more of your body.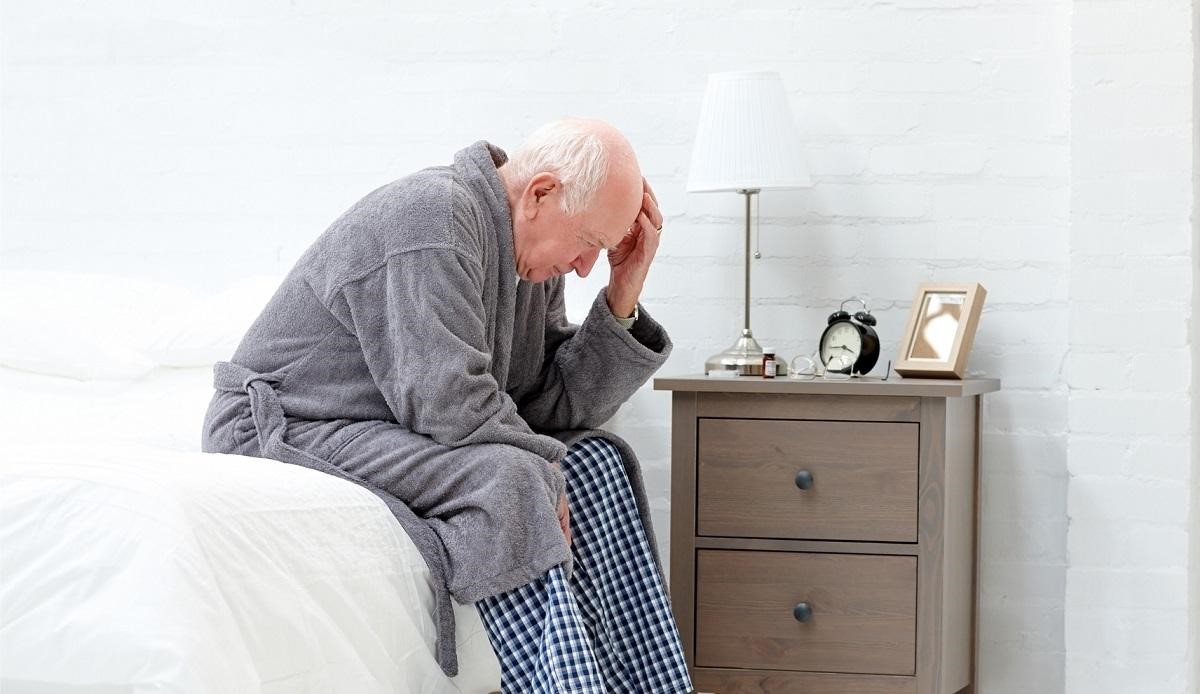 How to keep your feet warm at night
Keeping your feet warm is really important as it will help you to feel cosier and more comfortable overall. On the other hand, cold feet can prompt a feeling of coldness and discomfort across your body.
The most obvious way to heat your feet at night time is to wear socks. Any socks are better than sleeping barefoot, but for especially cold nights, it would be best to use thick, cushioned bed socks as they will be more padded and they often roll up your leg to help keep your shins warm. You could even leave your socks on the radiator for a while prior to putting them on, adding extra heat to your feet and lower legs when you get into bed.
Depending on the temperature of your bedroom, socks might not be enough to warm your feet. If wearing thick socks to bed doesn't have the desired effect, you could give yourself a foot massage to get the circulation moving around your feet or you could boost circulation by drinking more fluids.
Looking at more obvious solutions, nothing heats up your body like a nice, warm bath. For maximum effect, do this just before bedtime. Or you could soak your feet in a bowl of warm water, as this should make your whole body feel less cold and it's also a relaxing way of winding down at the end of the day.
Believe it or not, stress can also be a cause of feeling cold, especially if you're feeling extremely anxious and worried. By giving yourself a few minutes to relax, taking deep breaths and making yourself some herbal tea, you should be able to calm down, and this could help to increase your temperature.