We have noticed you are using an older version internet browser. To gain the best experience from our site we recommend upgrading your internet browser.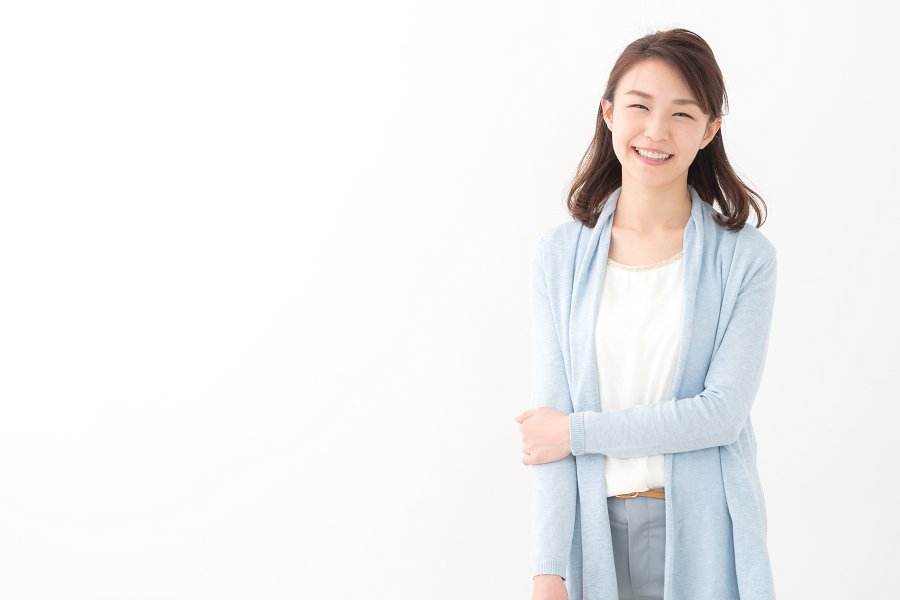 Cardigans are a wardrobe staple for the cooler months of autumn and winter, but it's not always easy to know what to pair this cold weather classic with when you're getting dressed. Fortunately, we've put together this guide to help you wear cardigans with all your customary style so you can stay warm and fashionable through the winter.
With so many different styles of knitwear on the market, it's not always straightforward to determine whether you're wearing a cardigan or a sweater or something else entirely. So, to be sure we're all on the same page before we get started, let's clarify what we're talking about when we use the word 'cardigan'.
Available for both men and women, cardigans are essentially what you get when you cross a jacket with a jumper. With the traditional knitted material of the jumper, cardigans offer a slightly different style as they can be worn open or closed. Zip-up cardigans are available for convenience, with other styles being fastened by buttons or press-studs, or even tied with a belt. Some cardigans, on the other hand, don't have fastenings at all and are designed to be left open.
What to wear with a cardigan
Now that we've established what a cardigan is, let's think about how you can wear one.
For men, cardigans are great options for autumn and winter layering. Choose a cardigan in a neutral colour such as black, white or grey and it'll go well with the majority of shades already in your wardrobe. Then simply pair with a T-shirt for a casual look, or smarten it up with a formal shirt if you're out for the evening.
For colder days when additional layers are needed, a more brightly coloured cardigan can make for an excellent pop of colour to add interest to your look. Match a vivid cardigan – perhaps in a festive shade of red – with a black or white turtleneck base layer, then top the outfit off with a cosy neutral-toned overcoat to keep the chills at bay. This can then be dressed up or down for the occasion by choosing formal or casual trousers to go with it.
Women's cardigans come in a wide variety of styles, shapes and colours, and that can all have a big impact on how you should wear them. However, there are a few key points to bear in mind in order to make styling your new cardigan as simple as possible.
Balance is key in all things fashion, but especially so when it comes to outerwear such as jumpers, cardigans and coats. Firstly, in order to create a balanced looking outfit, you need to alternate the silhouette you're creating with your torso and legs. So, if you're wearing skinny or slim fit trousers, try an oversized cardigan to even out the look. Alternatively, if it's a baggy trouser or skirt you're wearing, wearing a slimmer cardigan can contrast with this nicely.
As well as balancing the fit of your clothes, you should also consider how the lengths of the different items you're wearing go together. A short skirt or pair of shorts can go well with a cardigan that comes to your waistline, or a longline cardigan that reaches your knees. But the outfit might not look quite so put together if you opt for a cardigan that ends in the same place as your shorts or skirt.
2. Opt for a shapely design – or create shape at home
Some cardigans have body-sculpting designs incorporated in order to give you a pleasing silhouette when you wear them. Waterfall cardigans, which have a rippling, folded appearance, can have this effect, taking a simple wardrobe staple and adding something special to it to elevate your look. However, if your cardigan is designed to be more versatile, that doesn't mean you can't create shape yourself with a few accessories. Wearing a cardigan with a belt can help to accentuate your waist, while also acting as a fastening mechanism for those cardigans that don't already have one.
The great thing about a cardigan is that it is designed to be worn with other tops. So whether you've chosen a bright and vivid colour or something more subtle and neutral, don't be afraid to mix and match with the other items in your wardrobe until you find a style you love.
What to wear with a cardigan
We've mentioned that cardigans come in all sorts of formats, but one that is almost a category of its own is the long cardigan. These range from cardigans that reach a few inches below the waist to those that extend all the way down to your knees - and they're amazingly versatile in that they suit pretty much everyone.
When you're putting together an outfit with a long cardigan, our favourite option and one that suits most wearers is to choose a monochrome look for your base layers – a top and trousers in the same shade. Wearing these clothes under a long cardigan can have a noticeably lengthening visual effect, making you look taller and slimmer without much effort at all. This is especially true if you opt for high-waisted bottoms with your top tucked in, giving the illusion of long legs and a shorter torso.
Copyright © 2023 Chums
PayPal Representative Example:

Representative 23.9% APR (variable) Purchase interest rate 23.9% p.a. (variable) Assumed Credit limit £1,200

Finance provided by PayPal Credit. Credit subject to status. Terms and conditions apply. UK residents only.

CHUMS, Unity Grove, Knowsley Business Park, Liverpool, L34 9AR, acts as a broker and offers finance from PayPal Credit. PayPal Credit and PayPal Pay in 3 are trading names of PayPal UK Ltd, Whittaker House, Whittaker Avenue, Richmond-Upon-Thames, Surrey, United Kingdom, TW9 1EH.