Sorry, your browser is out of date and some features may not work. Please use a more up-to-date browser to use all of the features of chums.co.uk
Often confused with a bathrobe or dressing gown, a housecoat is the ideal solution for keeping warm in your home during cooler days. Housecoats date back as far as the early 20th century and remain popular today, with a variety of colours and styles available to suit the user.
A housecoat is similar in appearance to a bathrobe or dressing gown but without a belt to tie it at the waist. Instead, the garments complement the shape of the user and different designs can be fastened at the front in a number of ways, including by buttons or a zip.
Although bathrobes and dressing gowns are now available, the housecoat is still a preferred option for many people, with different materials and patterns to choose from to add extra style and luxury to your home attire.
What is the purpose of a housecoat?
As the name suggests, a housecoat is, in essence, a coat used around the house. They're often worn in a similar way to a jumper, cardigan, dressing gown or bathrobe for warmth and comfort while relaxing at home. Thanks to their long, flowing design, housecoats have the added benefit of covering much of your body and they can be worn over both night and day wear.
A housecoat should fit comfortably over your pyjamas, so you're able to easily put it on or take it off depending on how chilly you're feeling at the time. However, if a housecoat is sufficiently warm, it could be worn by itself as a form of dress. You can also choose how warm your housecoat is based on the material it's made from, with cotton, fleece and quilted options available. You can also increase warmth and cosiness by picking a longer housecoat.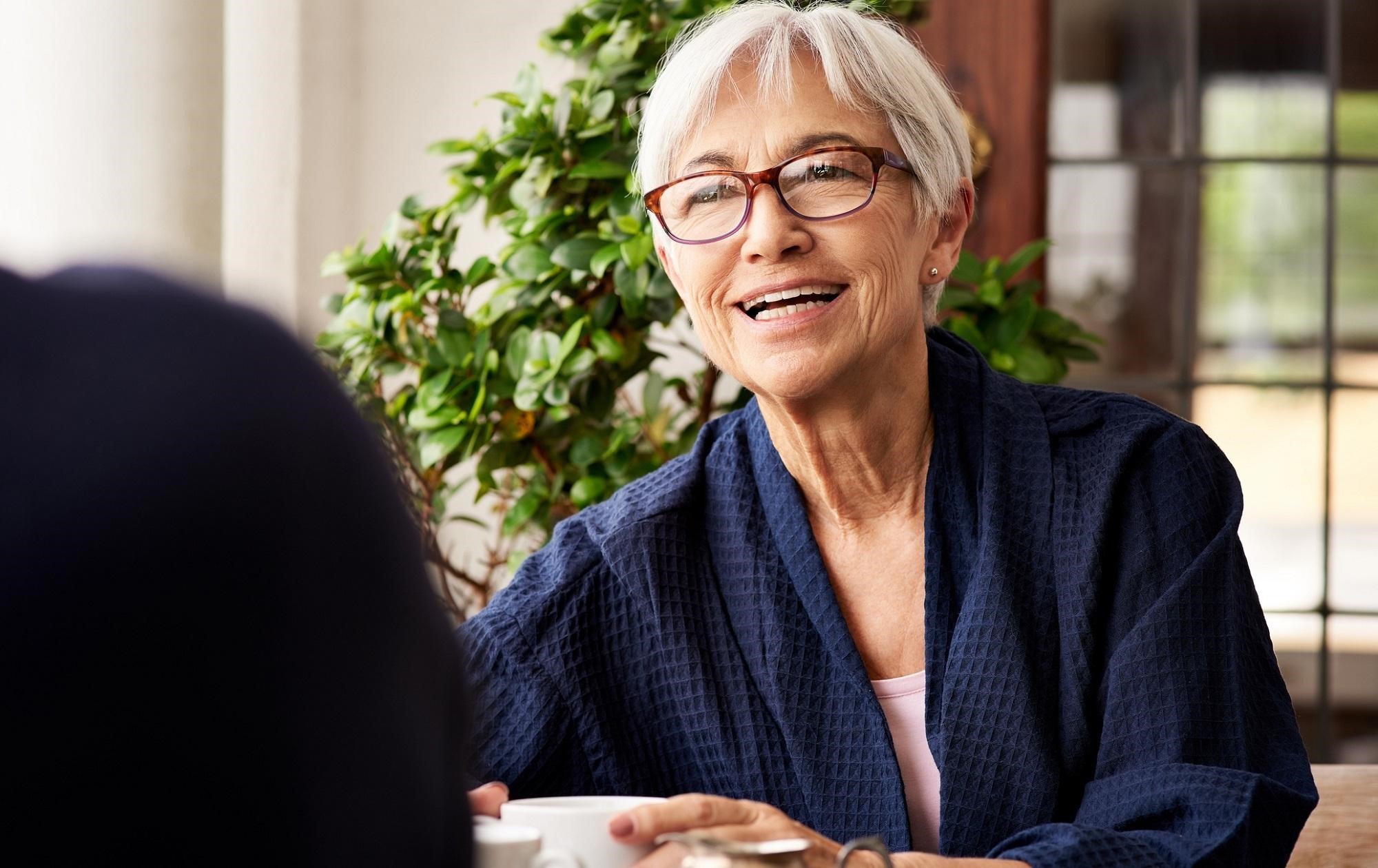 What is a housecoat used for?
Bathrobes and dressing gowns are similar, but while bathrobes tend to be designed to be absorbent and are intended for use after a bath, dressing gowns are often thinner and are generally worn after getting out of bed. A housecoat will often be worn casually throughout the day and into the evening.
The design of a housecoat was inspired by dusters, which date back as far as the 1820s. A duster would be worn by men and women in messy jobs to protect their clothing, or by horsemen who didn't want dust to ruin their clothing. The similarity between dusters and housecoats is so close that some people even refer to a housecoat as a duster, mistaking the two as being one and the same.
In the 1930s, a housecoat was often marketed as fashionable leisurewear for housewives who would benefit from the protective nature of the garment. As it would start at the neck and flow down to the knees, it was perfect for carrying out any chores around the house. They could be worn over full outfits, and when users had completed all of their tasks, they could simply unzip or unbutton the housecoat and reveal the untarnished clothing beneath. These days, however, they're best known for comfort and warmth.