We have noticed you are using an older version internet browser. To gain the best experience from our site we recommend upgrading your internet browser.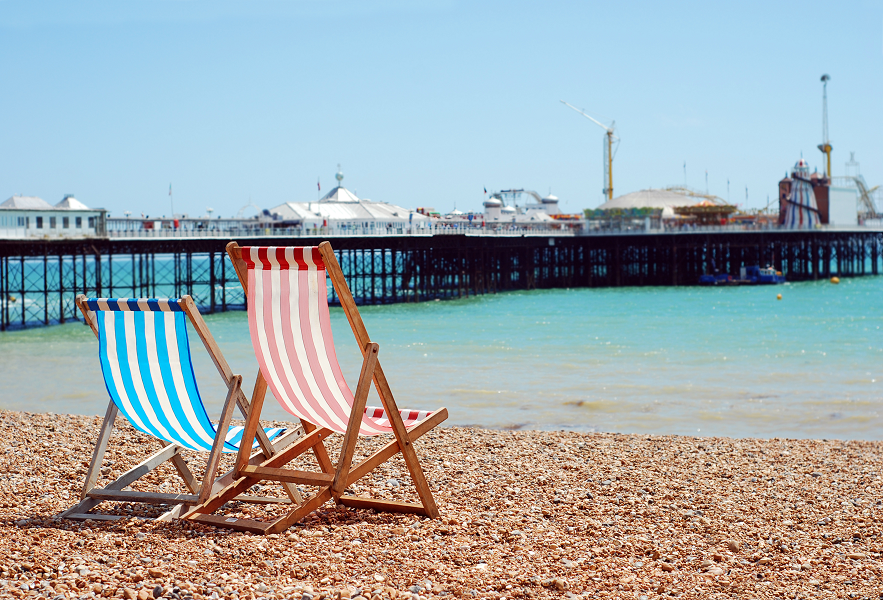 If you're keen to get away this year but you're stuck for where to go, a staycation could be right for you. But what is a staycation and why are these trips so popular? In this article, we explore the meaning behind this term and how you could benefit from taking this type of holiday.
What does staycation mean?
A staycation usually refers to holidaying in the country you live in rather than heading abroad. For some people, a staycation can even mean staying local to where you live and acting as a tourist in your own hometown. For many people, a staycation is a more relaxing, fuss-free way to enjoy a well-deserved break away from everyday life.
Taking a staycation can mean staying in accommodation nearby to rediscover your local area or travelling further afield to explore an area you've never visited before. Whether you book a hotel, rental cottage, seaside beach hut or caravan, or simply pitch a tent, there are so many different ways you can enjoy a staycation right here in the UK.
Why are staycations popular?
According to research conducted by Sykes Cottages, 66% of Brits choose to holiday in the UK at least once a year – but what makes staycations so popular?
There are a number of reasons why you might want to consider taking this type of holiday instead of heading abroad. Let's take a look at some of the benefits.
Between booking your flight, hotel room, car hire and any other holiday extras you might need, the cost of travelling abroad can soon add up. However, when you choose to stay put for a staycation, it's much easier to cut out these big costs so you can enjoy a break on more of a budget.
For example, there's no need to fork out for an expensive plane ticket, or any of those pesky hidden costs for reserving your seat and hold luggage, as you can rely on more affordable methods of transport to get you from A to B. While there will still be some cost involved, you should find that filling your car with petrol or booking a bus or train ticket is a less expensive option.
Even if you book a short flight within Europe, you can expect to spend a considerable amount of time travelling when you head abroad. You'll need to factor in the time spent at the airport before your flight, as well as what you may face on arrival at your destination, such as waiting in customs queues and at the baggage carousel.
With a staycation, you're pretty much in control of your own time. If you're driving, you can decide what time you leave, and you'll have the luxury of travelling at your own pace. You could even make a few pit stops en route to your destination.
It's a more sustainable way to travel
We all know that plane travel is damaging to the environment. In fact, according to The International Council on Clean Transportation, the aviation industry is responsible for around 2.4% of the world's CO2 emissions. Opting for a staycation instead of travelling abroad is undeniably a more sustainable way to travel. Even though it may seem like a small change, you'll still be reducing your carbon footprint.
For a truly sustainable staycation, why not go camping or hire out a caravan at a nearby site? Since you wouldn't be travelling far, and it's likely you'll remain in the local area to enjoy scenic walks, your carbon footprint would remain low.
There's less planning involved
There's no denying that organising a holiday abroad requires a lot of careful planning on your part. From searching for the right flight and applying for visas, to exchanging your money and strategically packing your suitcase, there's so much to take into consideration.
The beauty of a staycation is that there is a lot less to think about. Since there's no need to check your passport is valid, organise visas or book immunisations, you may find it more enjoyable to organise a UK holiday. You can simply leave your home without having to worry about too many finer details.
You can take your pet with you
If you have pets, the thought of leaving them behind for a few days or even weeks while you head abroad on holiday can be difficult, even if you know they are being well looked after by a friend or family member, or at a kennel or cattery.
The good news is, there are many pet-friendly accommodation options in the UK, making a staycation more appealing for those that don't want to be far away from their furry friends. Staycations can be especially ideal for those with dogs, as your pooch will be able to accompany you on days out.
What to do during a staycation
For those looking for ideas for their next staycation holiday, the UK has so much to offer. You'll be surprised at how much there is right here without needing to even set foot on a plane. There's something to suit everyone, whether you're looking for a beach holiday or a city break. Check out our top tips on what you can do during your next staycation.
The UK is renowned for its stunning landscapes and rolling countryside. In fact, there's so much to do and see outdoors, especially if you like to head out for leisurely strolls or challenging hikes. Instead of taking on the Swiss Alps, why not explore Scotland's Ben Nevis? Or maybe Snowdon is the place for you. England and Wales' highest mountain, it offers everything you need if you're keen to put your walking shoes to good use.
You don't need to travel abroad to feel the sand between your toes. The UK is home to some stunning shorelines with beautiful, clean beaches. For instance, Devon's Blackpool Sands Beach is said to be reminiscent of the Italian Amalfi Coast, boasting a gorgeous sweep of soft sands, while Sennen Cove in Whitesands Bay, Cornwall, offers almost a mile of fine sand stretching around to neighbouring Gwenver Beach. So, why travel as far as Tenerife or the Algarve when you can slip on your sandals to enjoy a relaxing beach holiday right here?
From the Eiffel Tower and the Leaning Tower of Pisa, there are many famous landmarks across the world – but there are countless iconic sights to be seen in every corner of the UK too, some of which might not be far from where you live. A staycation gives you the opportunity to explore nearby cathedrals, museums, historic sites and so much more. You could even play tourist in your own hometown to rediscover the best parts about your local area. Do your research to find out what hidden gems you're yet to discover.
Copyright © 2023 Chums
PayPal Representative Example:

Representative 23.9% APR (variable) Purchase interest rate 23.9% p.a. (variable) Assumed Credit limit £1,200

Finance provided by PayPal Credit. Credit subject to status. Terms and conditions apply. UK residents only.

CHUMS, Unity Grove, Knowsley Business Park, Liverpool, L34 9AR, acts as a broker and offers finance from PayPal Credit. PayPal Credit and PayPal Pay in 3 are trading names of PayPal UK Ltd, Whittaker House, Whittaker Avenue, Richmond-Upon-Thames, Surrey, United Kingdom, TW9 1EH.