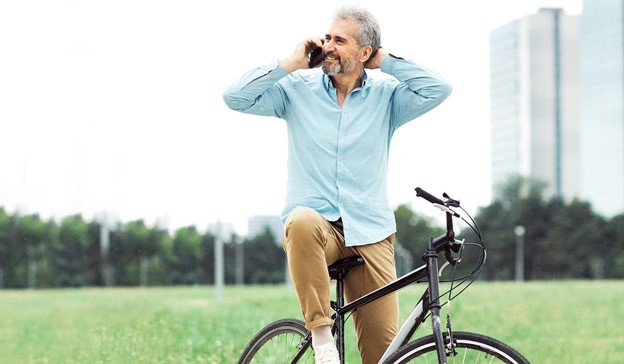 What top to wear with chinos
As chinos can be used in many different styles and for multiple occasions, the top you wear with them will often define your outfit. For example, wearing a simple t-shirt will make your appearance look completely casual but choosing a shirt would add an element of smartness. If you want something in between these two options, a polo shirt would be a good compromise as it boasts a smart casual feel.
Another way of altering your look is by what you choose to wear over your top. For instance, if you wear a t-shirt but choose a blazer to wear over it, you can display an effortless look that incorporates both smart and casual styles. Likewise, you could make a shirt look more relaxed by wearing a casual coat or bomber jacket over it.

What shoes to wear with chinos
Unlike suit trousers, shorts or jeans, chinos work with practically any pair of shoes, providing they work with the rest of your outfit. Wearing a pair of smart shoes with chinos and a blazer will make your outfit formal, whereas swapping these items for a pair of trainers and a polo shirt will transform your outfit into a far more casual one.
Loafers are often a suitable pair of shoes to wear with chinos as they share the benefit of working with almost any outfit. They could work as part of a relaxed outfit for a formal event or for a more casual outfit on sunny afternoons. Alternatively, you may consider wearing a pair of boots as they're similarly easy to work into any outfit. However, as they're often thick and warm, you may want to save wearing boots for colder months in the year.
What socks to wear with chinos
Although often disregarded, socks are one of many components in an outfit, and with trousers that are typically shorter like chinos, wearing potentially poorly chosen socks may become apparent to other people when you eventually sit down. Fortunately, your options are open when it comes to choosing the right socks to wear as the pastel colours chinos typically come in contrast well with socks of all colours and patterns.

For instance, a dark blue patterned pair of socks would work well with a light blue or white pair of chinos. As for a grey pair of chinos, almost any colour pair of socks works, whether they're green, orange, red, blue or purple. You may even decide to dictate your socks based on the colour of the chinos you're wearing to match. For example, if you're wearing a burgundy pair of chinos, pairing them with burgundy socks would be ideal and show an element of consistency across your outfit.