Sorry, your browser is out of date and some features may not work. Please use a more up-to-date browser to use all of the features of chums.co.uk

Give your feet some freshness in our latest men's and ladies summer shoes and sandals.
From cool canvas, strappy sandals and classic leather, step into summer with cool, comfortable feet!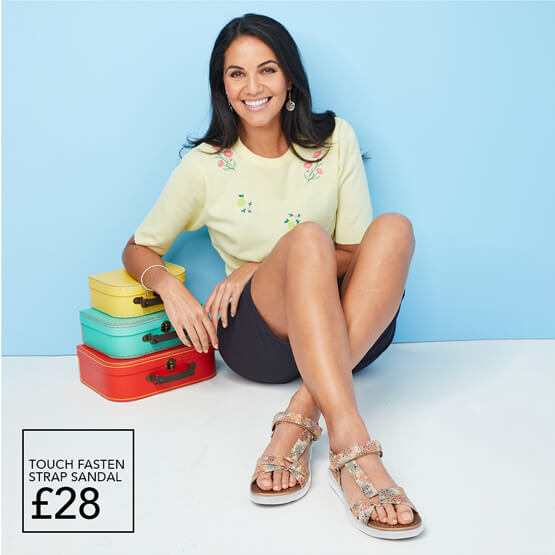 Comfortable and cool
STRAPPY SANDALS
Whether you go for colourful, metallic, black, tan or white, a pair of sandals will be your summer staple. Pair them easily with everything from dresses, shorts, skirts and even jeans! Our diamante styles are an easy way to add interest, adding a touch of glamour to any outfit. Alternatively, opt for a sandal with wide adjustable touch fastening straps making them a comfort to wear and an ease to slip on and off.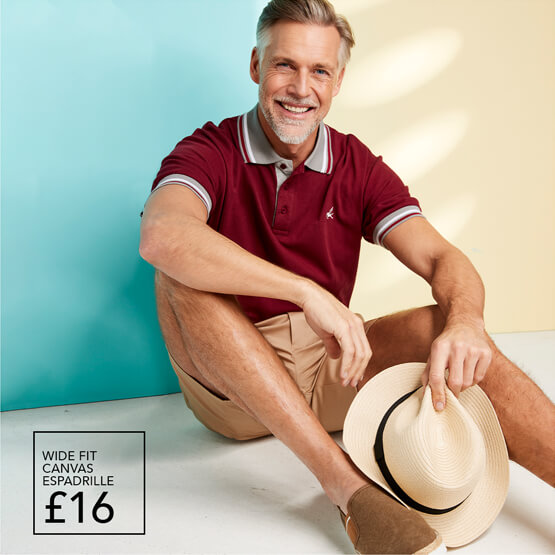 Up your game in
COOL COMFORT
Fuss free choices that are easy to put on, wear and take off. Our men's leisure styles for summer are ideal for every day wear, perfect for packing and offer a really comfortable fit.

From slip-ons to sandals, take your pick from a wide variety of designs that work well with everything from cargo trousers to beach ready shorts.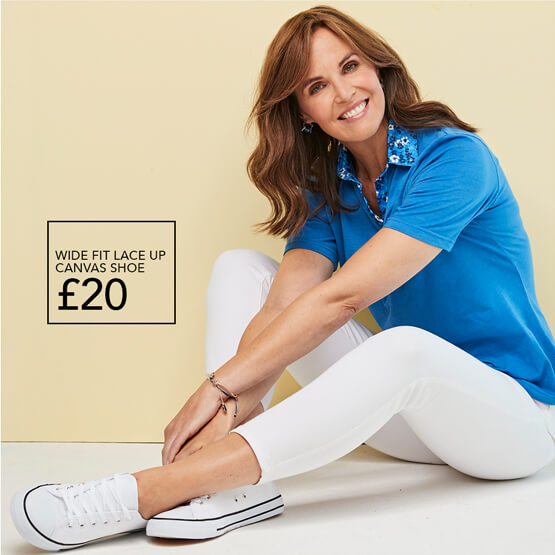 Keep them cool and comfortable in
COLOURFUL CANVAS
Somewhere to be? Slip on your choice of canvas styles and head out. It really is that easy! Our canvas collection offers more coverage than sandals but at the same time, the breathability and freshness your feet need on sundrenched days. Paired with everything from culottes, shorts, skirts and summer dresses they brighten up any outfit and are an ultra comfortable choice for all day, every day wear!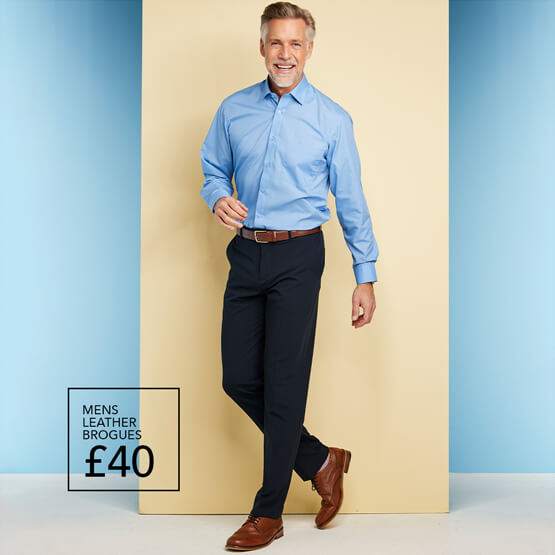 Classic and contemporary
LOVE OF LEATHER
Nothing beats leather if you're looking for smart. Formal leather shoes are an all season staple and ideal for special occasions. Leather sandals offer an excellent compromise when it comes to staying cool and still looking put together, and our leather trainers offer a modern twist. Find a great choice of styles, fits and fastenings within the men's footwear collection.