Sorry, your browser is out of date and some features may not work. Please use a more up-to-date browser to use all of the features of chums.co.uk
WELCOME COLOUR IN TO YOUR HOME
We demand a lot from our homes, they're our own personal sanctuary, a space were we want to feel safe, comforted and - above all else - happy. The colours we choose have a great effect on our home, from calming neutrals to bursts of colour, our new collection is full of ideas on how to incorporate colour in to your home. Find a little inspiration below or explore the full collection here.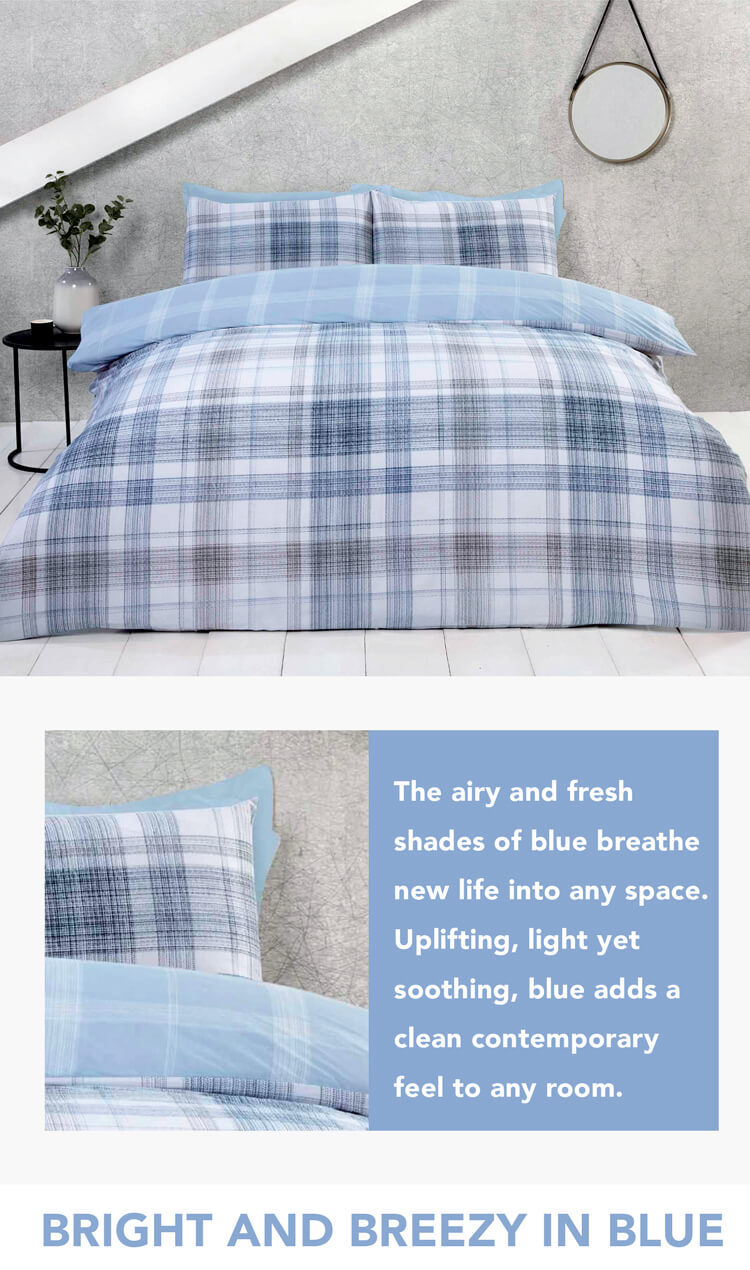 Try blue bedding for a serene sleeping area, the fully reversible Jasper quilt set brings a fresh check to update your room or opt for super soft flannelette sheets. For around the home, add a splash of blue in the bathroom with Christy cotton towels, or mix cushions in different shades of blue to pep up your sofa space. Instantly update your living room by simply changing the curtains, our new Mexico eyelet curtains are easy to hang and look great.
Using green in your home encourages a reconnection with the great outdoors, and is easy to introduce into any room. Our new in Woodland Tree curtains add calm sophistication with their delicate tree print, combined with the soft, nature inspired tones of the matching cushion covers, they're our top choice for 2022. A rug is a quick and easy way to instil a cosy ambiance, whilst providing something soft underfoot, mixing shades of green and grey, the Portland rug pulls together your room. Create a tranquil place to sleep with the Emily quilt set or add eye-catching focal points with an accent chair.
Ensure your bedroom is the cutest and cosiest room in the house by draping your bedroom in pink textiles of various shades and textures. With its pretty scalloped edging, the Cotswold quilted patchwork bedspread set is perfect for adding instant charm to your bedroom. Pink curtains can add an elegant finish to your living room, choose a subtle shade that adds personality without drowning your room in colour, like the Margo embossed velvet curtain below. Try working in smaller doses of pink around your home using accent cushions, throws or a matching set of pink towels to add an air of sophistication to any space.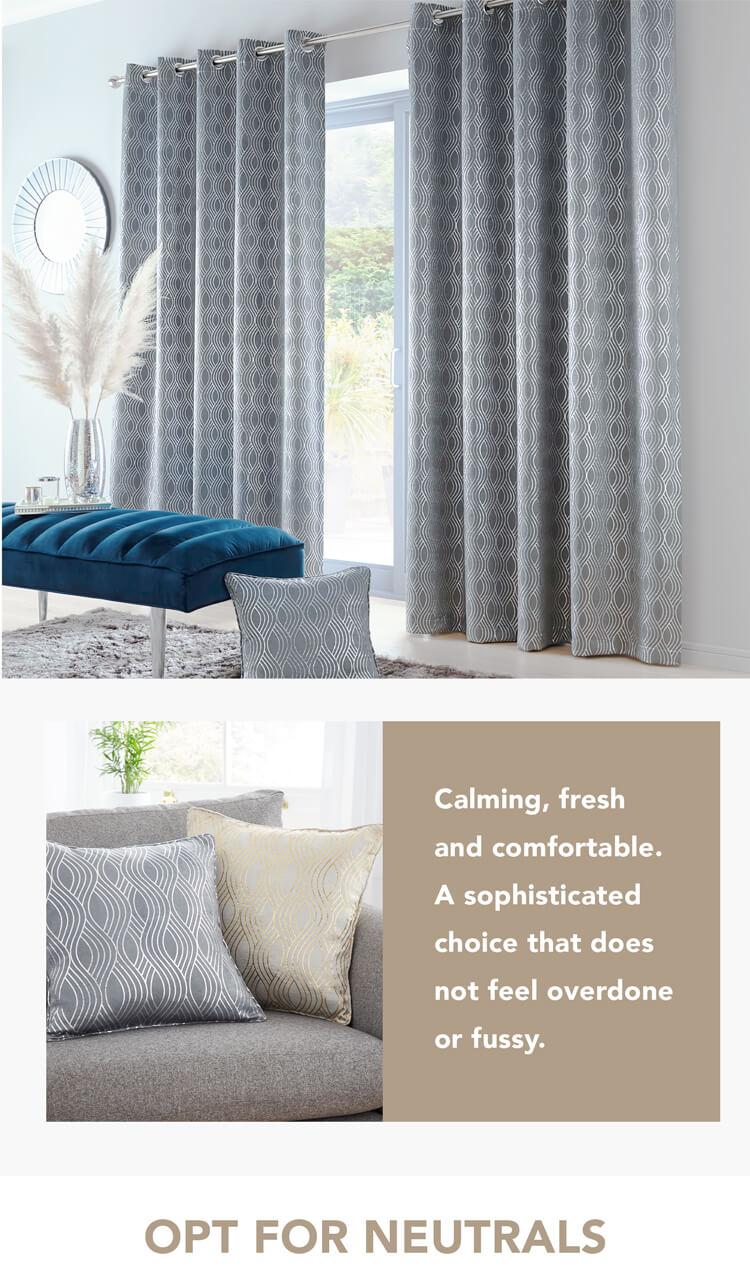 Muted, timeless, and comfortingly familiar, neutral shades evoke a feeling of calm and pair easily with virtually any other colour. Look for soft shades of stone, off-whites and beiges coupled with textured materials to complete the natural look. Our new in, easy to hang Broadway thermal lined curtains add a contemporary touch in either gold or silver. If you prefer something lighter, try voile panels, the birch tree print panels below are a pretty addition to any room. Easily freshen up your bathroom with Vantona cotton towels in classic cream or add a stylish and practical rug, our new in knitted rug feels soft like wool yet is made entirely from recycled plastic bottles!
Now you've a few ideas, explore the full collection of homeware and get creating a home you love!