Heritage brand Farah is renowned throughout the world for its classic menswear, and especially its range of smart, stylish Farah trousers.
The brand is synonymous with fine gentleman's tailoring, and expensive looks made available for less than expensive prices.
Now, Farah slacks in a variety of styles and sizes are available from the Chums online store. With a wide range of menswear styles, and one of the largest selections of sizes, Chums provides men's clothing for men of all ages. Farah trousers remain one of the most popular lines available from the site.
Here, at Chums you'll find Farah trousers to cater to every taste.
Highlights of the Farah range include the Farah Frogmouth Pocket Trouser (Code: MT129). Tailored for a roomy, comfortable fit, these excellent Farah trousers feature a traditional flat front and raised seam detailing for a distinctive aesthetic. They are made from 100% polyester to resist creases and retain their appearance wash after wash. Choose from a variety of colours including Grey, Navy, Bark, Black, Biscuit, Olive, Airforce, Light Blue and Silver; along with waist sizes 32-48 and inside leg measurements 27″, 29″, 31″, and 33″.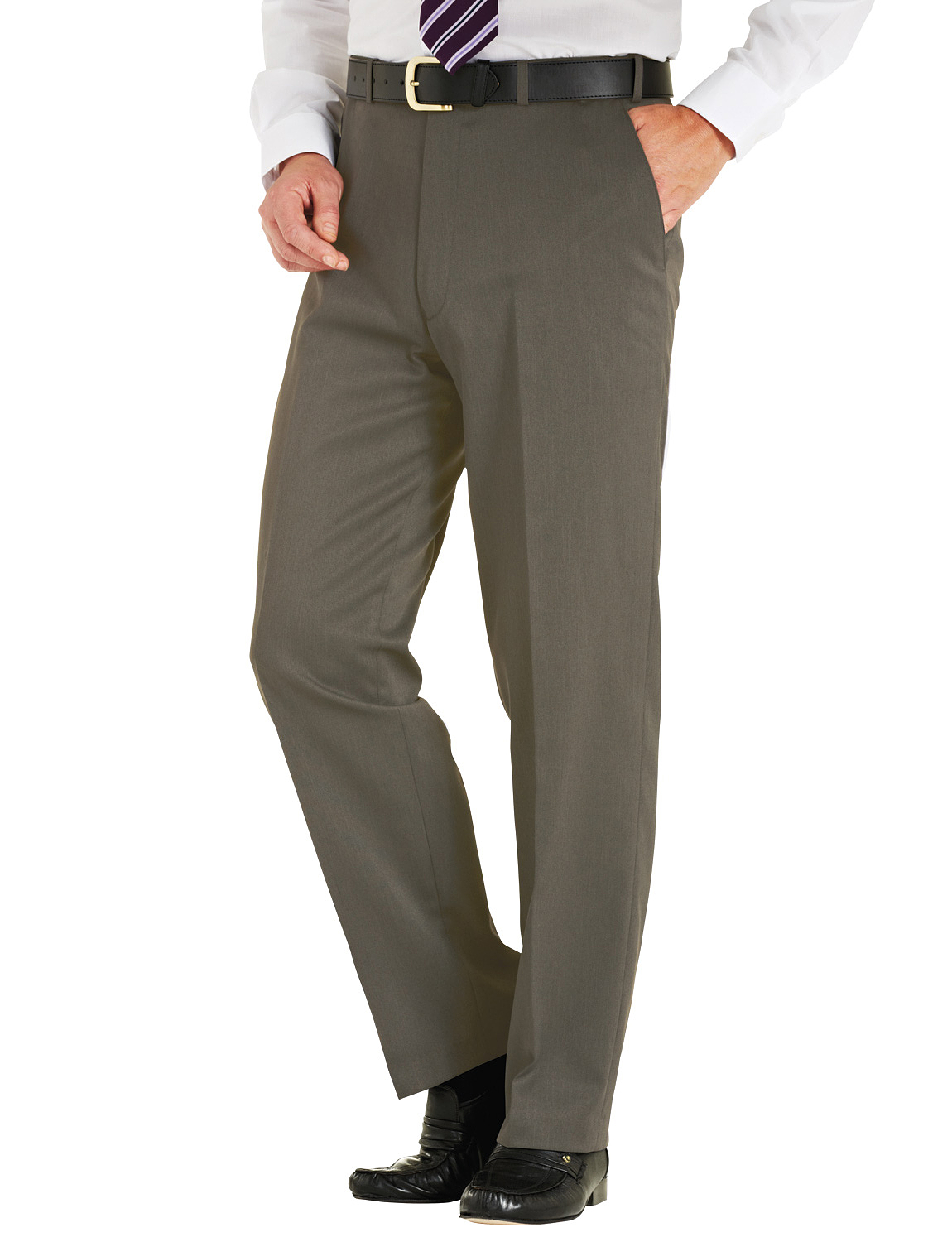 The Farah Side Slant Pocket Trouser (Code: MT164) is another fine, stylish trouser cut perfect for day trips and evening events. Also available in waist sizes 32-48, customers can choose colours Grey, Navy, Bark, Black, Biscuit, Olive, Airforce, Light Blue and Silver. The Farah Flex Trouser with Self Adjusting Waistband (Code: MT214) is a classic Farah trouser cut but with the added comfort of a discreet stretch within the waistband, allowing the wear to enjoy an extra 4″ in size should they need it. Available in Black, Navy, Biscuit or Grey, waist sizes 32-46 and inside leg 27″, 29″, 31″ and 33″, men of all sizes can enjoy these fantastic pants and the peace of mind that they will be forgiving of a little added size.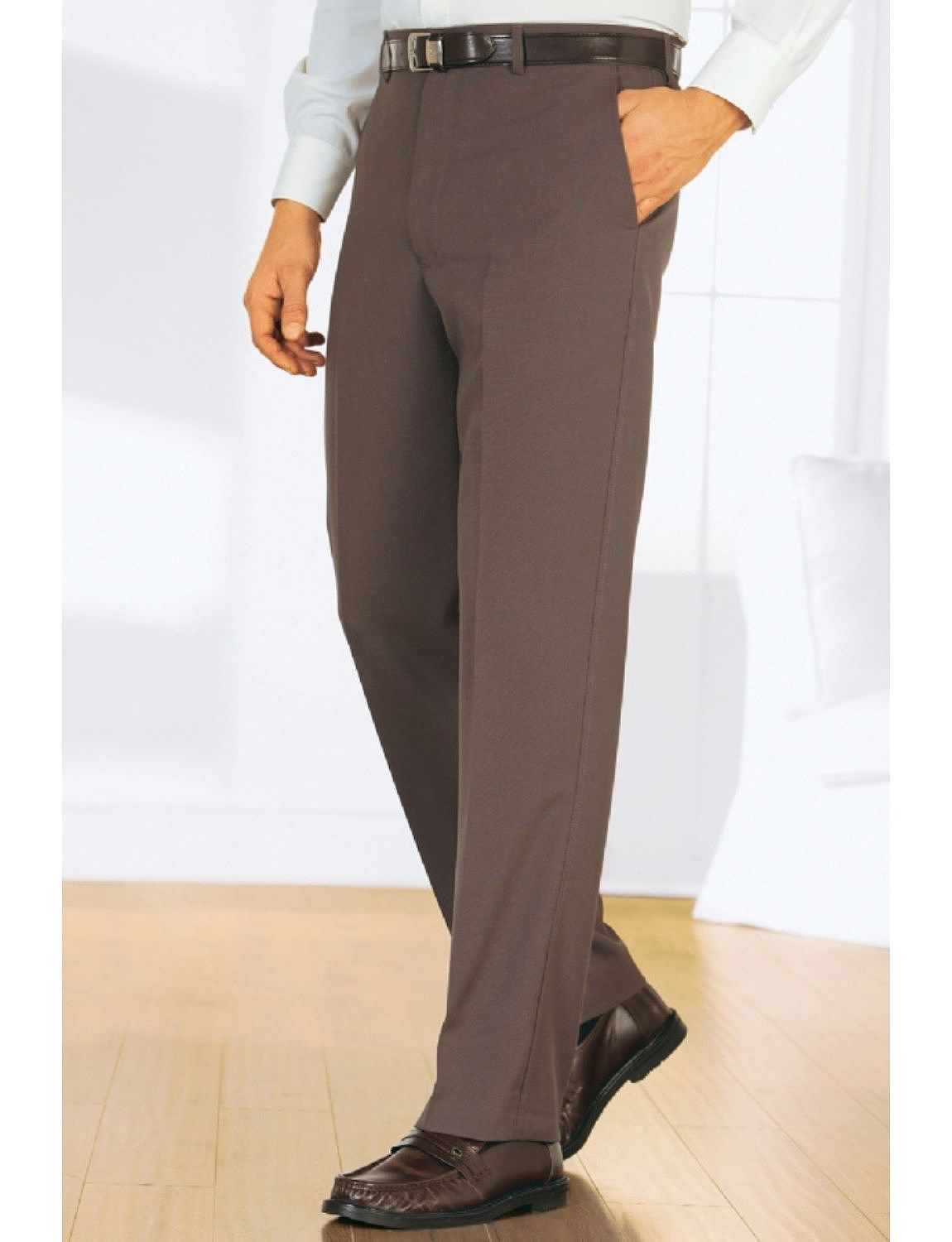 Visit the Chums online store today to explore a range of handsome Farah clothing, along with a variety of other fine menswear from other renowned British brands.