We have noticed you are using an older version internet browser. To gain the best experience from our site we recommend upgrading your internet browser.
In our latest installment of '
Memories in Colour'
, which looks to bring the past to life by colourising black and white photos of times gone by, we are focusing on the most magical time of the year - Christmas!
Giving gifts at Christmas is a widely practiced tradition around the world and with current events leaving many feeling isolated, we wanted to bring a smile to people's faces by promoting sentimental gifts this season.
This Christmas, rather than focusing on the most expensive or extravagant gifts, giving something heartwarming can help bring memories back to life. Here at Chums we have been working hard to do just that by adding colour to black and white photos that will be gifted to family members this Christmas. From engagements at Christmas to an honour from the late King George V, we have received some touching stories this festive season. Be sure to read on to learn more.
The Roberts Family - A Christmas Engagement
This is Alan and Mary Roberts from the Wirral on a trip to London at Christmas in 1969. They met in the Royal Air Force and got engaged on Christmas Eve 1955. They were then married on Mary's 20th birthday, 24 March 1956, and had three wonderful children.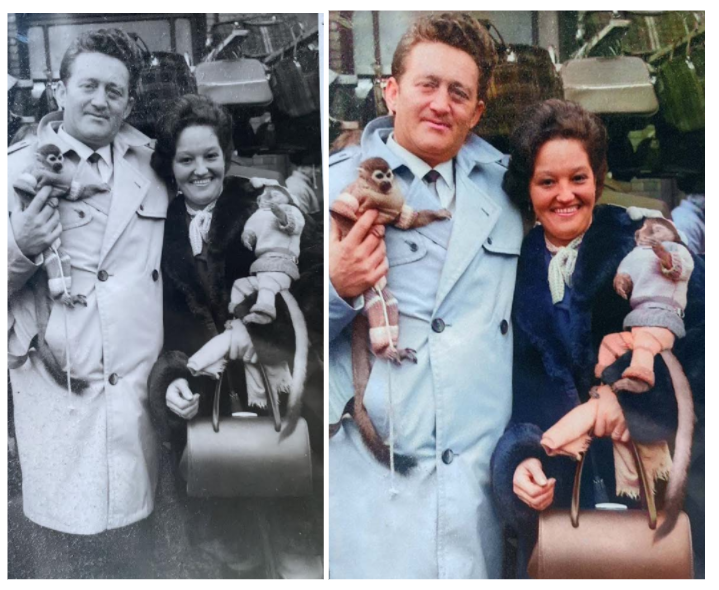 Mavis and David - Love at First Sight
This is Mavis and David on their wedding day aged 17 and 19. It was love at first sight and after getting married they went on to have three children, two girls and a boy. They lived a very happy life together! Sadly David passed away in 2003, but he remains the only love of Mavis' life. This Christmas Mavis' grandchild is planning to surprise her with this memory in colour.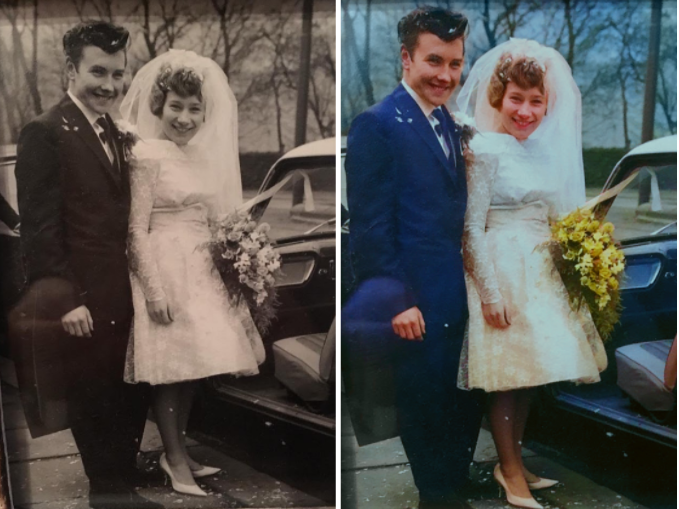 The Jones Family - A Lasting Memory
In this photo we see a child excited to celebrate their first Christmas, submitted by their grandson. Sadly, the person featured passed away recently from covid. To honour his grandfather, the grandson plans to gift the coloured image to his nan on Christmas day, along with the news that they are expecting their first child, who will be named after his late grandfather.
The Davis Family - Puppy Love
In the late 1800's Maggie had been given a puppy for Christmas by her husband Gwilliam. Now her story has been given a new lease of life as her great great granddaughter looks to give the black and white image some colour.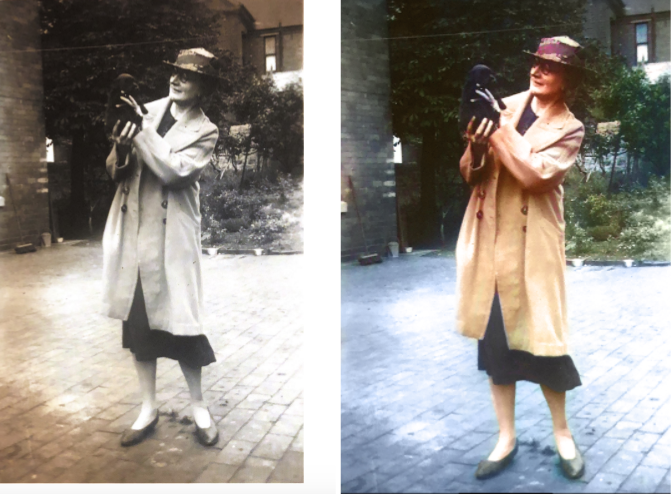 The Mystery of Maud - It's a Mystery
Found in the Price family photo album, this glamorous lady has been a mystery apart from her name - which is written on the back of the photo. Although her story is yet to be uncovered, her distant relative wants to bring the image to life to display as part of their family heritage.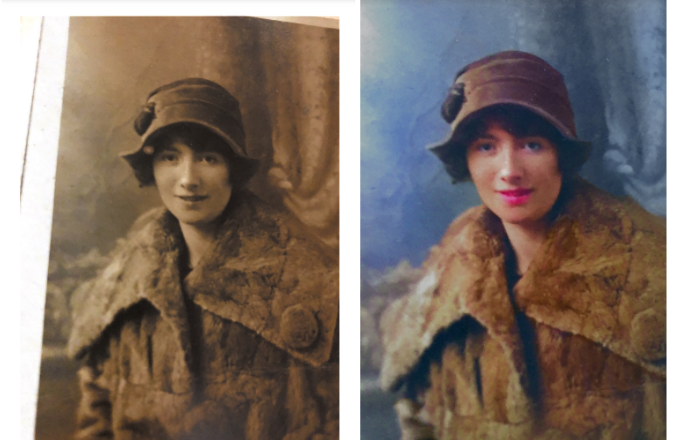 The Williams Family - Through the Generations
In this photograph we see four generations: Olwen (far left), her daughter Margaret, her granddaughter Sarah and then Sarah's son, baby Bryn. This colourised photo will be gifted to Bryn, who is now 91!, on Christmas day.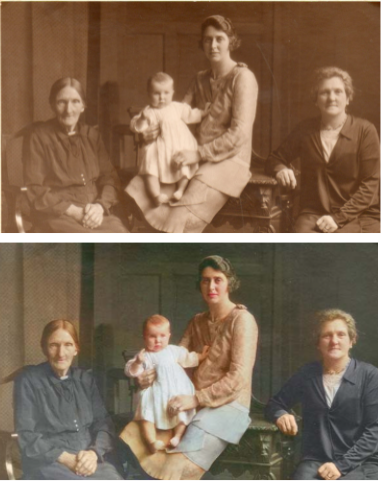 The Davies Family - The Show Must Go On
This is Arthur Davies, a theatre manager in London, meeting King George V in the early 1900s. The meeting became a tale relatives would tell about family gone by, but as there was no proof, younger generations were not convinced. That is until the family were looking to move home and came across evidence of the event. This year the Davies family are bringing the event to life in the hopes that Arthur Davies' story will live on with the proof to back it up.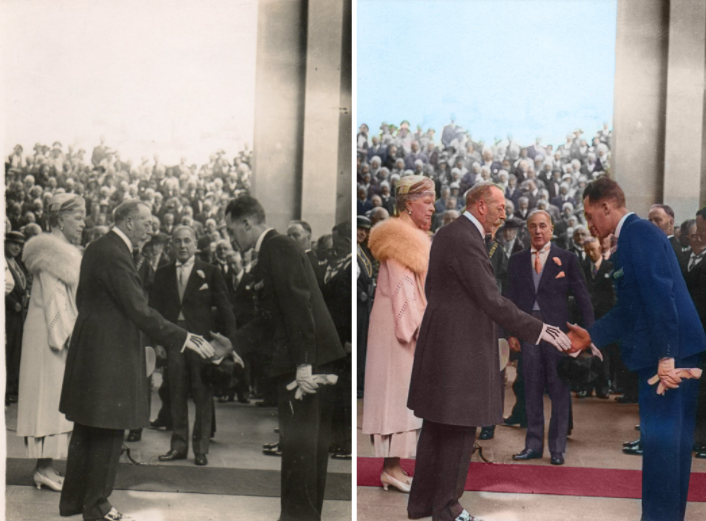 The Coady Family - It's a Family Affair
This is the Coady family, from Scotland, and although the image looks to be from the late 1800s, grandfather Robert is still remembered today by his grandchild, Agnes, who is now a grandmother herself. The image will be gifted to Agnes this year to help her family's memory live on.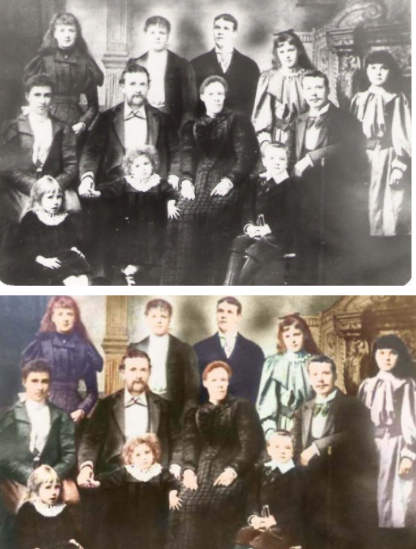 Thank you for all of the wonderful stories we received. It is a gift to learn about times gone by and pass stories down through the generations.
Copyright © 2023 Chums
PayPal Representative Example:

Representative 23.9% APR (variable) Purchase interest rate 23.9% p.a. (variable) Assumed Credit limit £1,200

Finance provided by PayPal Credit. Credit subject to status. Terms and conditions apply. UK residents only.

CHUMS, Unity Grove, Knowsley Business Park, Liverpool, L34 9AR, acts as a broker and offers finance from PayPal Credit. PayPal Credit and PayPal Pay in 3 are trading names of PayPal UK Ltd, Whittaker House, Whittaker Avenue, Richmond-Upon-Thames, Surrey, United Kingdom, TW9 1EH.