We all get twinges from time to time painful and stiff joints that can make some everyday tasks a bit of a chore. Wouldn't it be great if there was a cure-all to make all these aches disappear?
Sadly, we haven't found one yet, but we have discovered plenty of handy gadgets to make daily life that little bit easier.
Here are some of our favourites: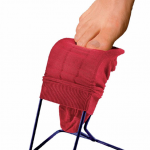 Is your back playing up again? Having trouble reaching down to put your socks on? Then take a look at the Ezy-On Sock Aid. This clever gizmo helps you open your socks wide enough to get your foot in. Once the sock is on, simply pull away from the frame – it should slide off perfectly.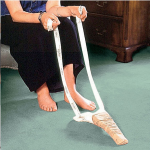 If bending down is a bit of an issue, you might find it easier to use The Soxon Sock and Stocking Aid. The large looped handles make it easy for those with a weak grasp or recovering from hip or knee surgery to slide their stockings on to their feet.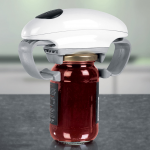 For those of you who have trouble opening those pesky jam jars, why don't you take a look at this top gadget? The Pifco Battery Operated Jar Opener will make sure that removing tops from jars will no longer be a problem. Simply place over the jar, press the button and off they come.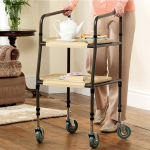 If you've got a lot on your plate, then this Height Adjustable Trolley will come in really handy. It's easy to assemble and the base tray is set slightly forward to give you plenty of legroom when pushing it through the house. Four large castors and angled easy grip handles means it can turn on a penny – handy for manoeuvring round furniture!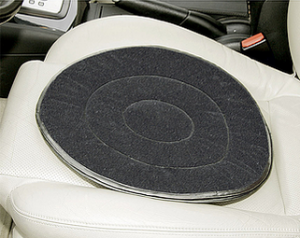 And what about those of us who have trouble getting out of the car gracefully? Well, fortunately we have the Revolving Car Cushion to help us. This comfortable, padded miracle revolves 360 degrees to make going for a drive a breeze.
Do you have any handy 'new tricks'? Why don't you let us know about them on our Facebook or Twitter page?