Ever heard the saying, age is just a number?
At Chums, our focus is to offer comfortable, stylish clothing designed to make our customers look and feel great. So it's only right that we have our own style icons to admire.
At 78, Morgan Freeman is a prime example of how to keep cool and current. We've known him as Hoke Colburn, 'Red' and even God over the years, but one thing that hasn't changed is his suave sense of style.
Morgan is seen here spicing up a classic look with an eye-catching yellow tie. Sometimes, less is simply more.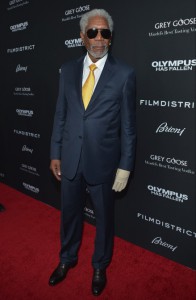 The former 007 didn't let hitting his sixties stop him from dressing to impress, Pierce Brosnan is pictured here looking super smart in his summer attire. He's got the look down to a T with this beige linen suit.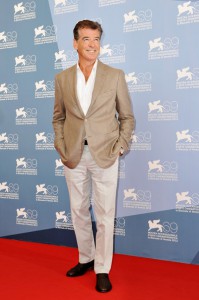 With summer upon us, we wouldn't blame you for wanting to get a taste of Pierce's linen look. We've even got our own version here.
The list can seem endless when it comes to the likes of George Clooney, Richard Gere and Denzel Washington. As Coco Chanel famously said, "Fashion passes, style remains".
This definitely applies to these three glamorous ladies.
Mary Berry looks radiant in this full length navy number, a timeless classic. She might be 80 years of age but the Great British Bake Off star never fails to impress when it comes to stepping onto the red carpet.
Mary's elegant style is common knowledge after her famous, floral Zara bomber jacket appearance on GBBO. This caused the jacket to sell out worldwide, just 48 hours after the show aired. Talk about being a style icon!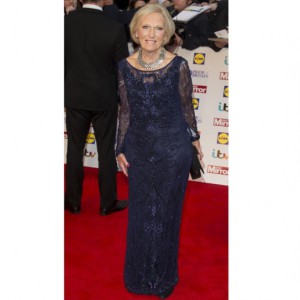 Dame Judi Dench, most famously known as M, has a habit of stealing the show at Bond premieres. At 70 years old, she knows how to put on a show, both on and off screen.
Her tasteful pixie hair cut is always perfectly styled, and an elegant necklace in place completes her look.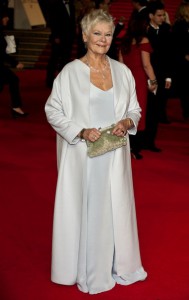 The award winning actress, Helen Mirren shows us how to dress like a Queen in this ruby red fishtail dress.
The jewel embellishment wasn't the only thing drawing people's attention that night, as Helen came away with 4 wins at the Golden Globe awards. She simply has it all!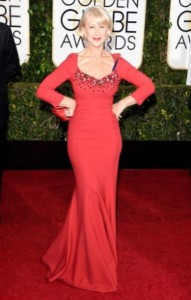 We hope our stylish celebrities stand out to you as much as they do us, after all everyone needs to get inspiration from somewhere.
And like fine wines, the best only improve with age.