Now in its eighth year, World Emoji Day takes place annually on July 17th as that is the only date of the year to feature in an emoji. That's because the calendar emoji uses that date as a nod to when the iCal for Mac was first announced.
There are currently 3,633 emojis in the Unicode Standard, as of September 2021, however more are expected to be added this fall.

And in recent years there has been a push to increase the representation of different cultures, physical features and even career options reflected in the emojis available; with there being several options people with red hair or curly hair, hijabs or turbans and even three different styles for the Queen's Guard!

But according to Chums, an online clothing brand that specialises in the 65+ market, older people are severely underrepresented when it comes to emoji choices. With the current options relying heavily on stereotypical ideas of what 'elderly' looks like.

So to coincide with World Emoji Day, Chums has created a series of 'Memojis' showcasing and celebrating the diverse styles and personalities of older people and challenging the stereotype that all old people look a certain way.

Included in the designs are varying hair styles, some even featuring bright colours, different skin textures with some showing less signs of ageing than others and make-up options that highlight each emoji's distinct personality.

For the male versions Chums has created options that do away with the stereotypical balding man to showcase that many men still have a full head of hair well into their golden years.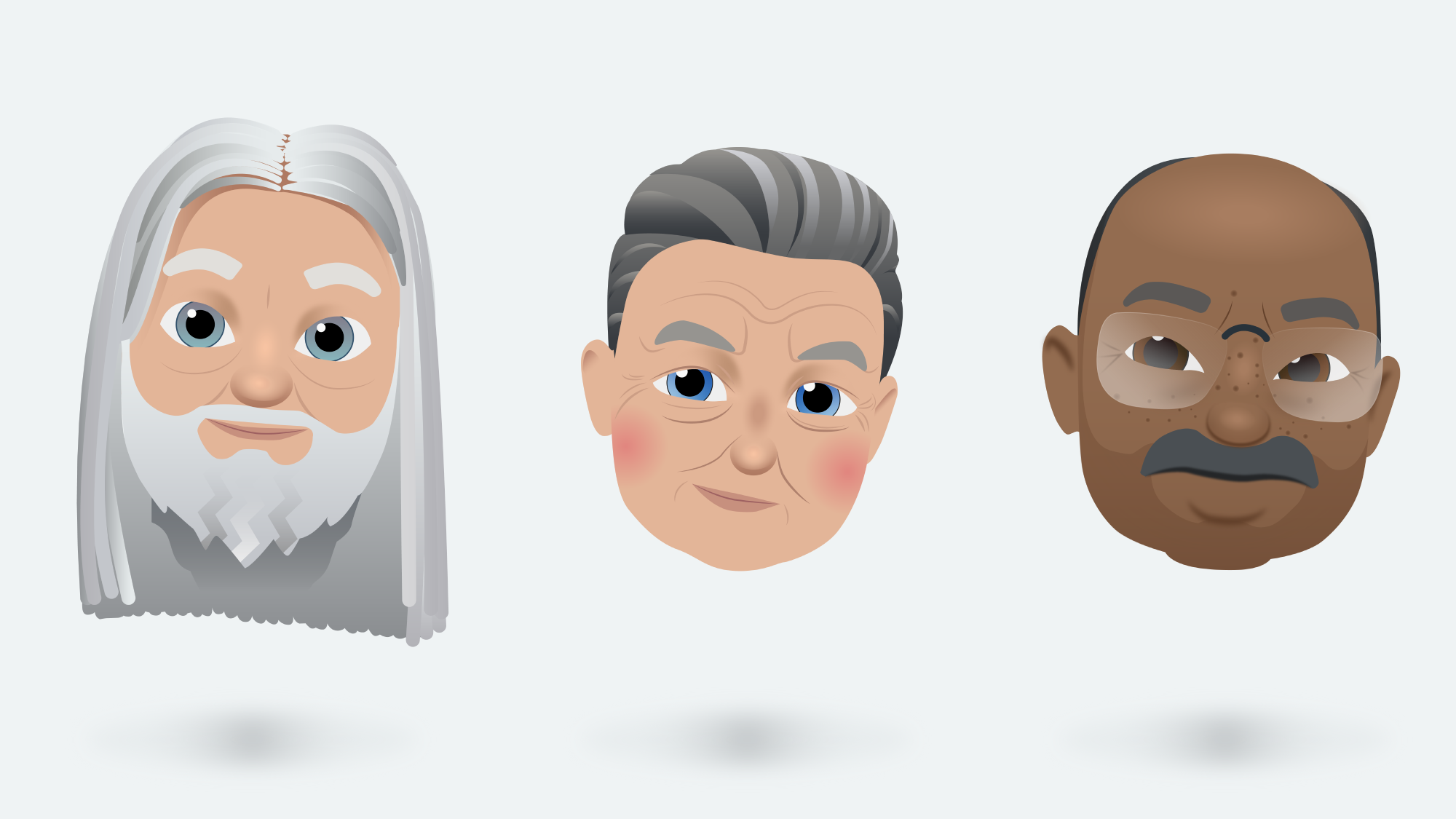 Paul Gray, from Chums, explains:

"For us the main goal was to showcase that 'older' doesn't look just one way and that people don't suddenly lose their personality as soon as they hit 65. Many of us continue to express our unique style and choices well into the later stages of our life and the current emoji designs don't allow for that representation. There are multiple hairstyle and colour options for the 'younger' emojis but apparently all old women have a grey bun and need glasses and all old men are balding and have a moustache!"

The clothing brand has also redesigned a number of activity based emojis such as golfing, weightlifting and even rock climbing to feature a more age inclusive option. Paul explains this was to help tackle the idea that all old people need a walker to get out and about.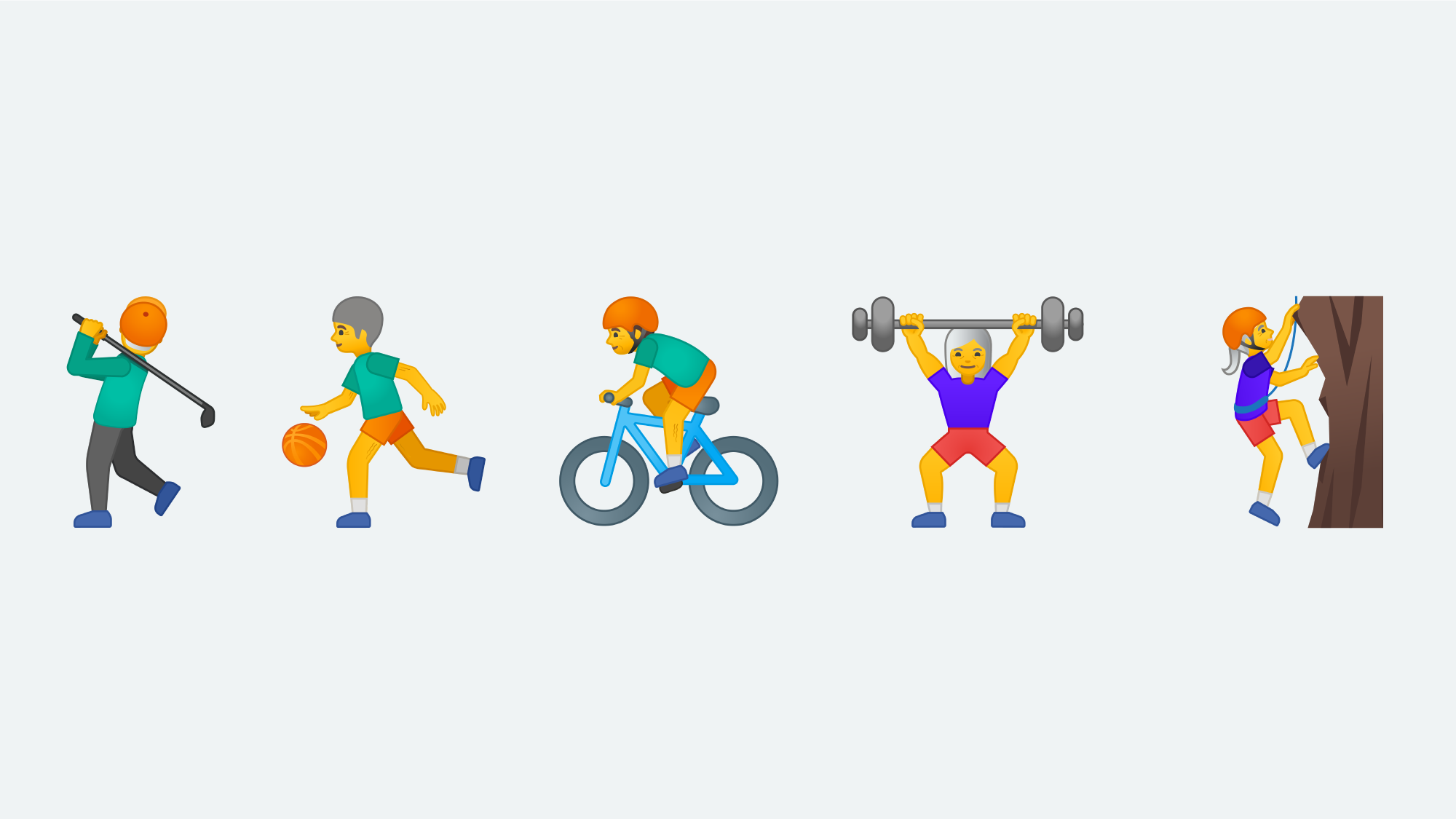 According to a study taken by the sports company ASICS, 54% of the older population around the world are active and benefit from an active lifestyle as it's been proven to have a significant positive impact on a person's mental health. There are even indoor climbing groups dedicated to the older population in the UK, the publication 'UK Climbing' found there has been a boost in interest from the ages of 60 to people in their 90s wanting to get started in climbing.
Some experts have seen a generation divide amongst the different emoji languages people use, which is why it's important for tech-savvy seniors to have ownership of their own cool that they feel accurately represents them at this stage in their life.

A study developed in America found one in three of the older age group prefer sending emojis and GIFS over phone calls, as they see it as the new quick and engaging way to get down with the kids and stay close with their grandchildren.

So move over gen-Z running emoji and make way for the older generation emoji exercising and doing a hardcore weight training session.