Over the last few weeks, we asked you to nominate your grandparents for them to be in with a chance of winning a £100 restaurant voucher plus £100 to spend here at Chums. We wanted to celebrate love and show that true love really does exist and can stand the test of time.
Four doting couples made the shortlist and a vote took place to decide who would be crowned the UK's most romantic grandparents. All four had really sweet stories to accompany photos sent in by their loved ones, but there could only be one winner. We can reveal that the winners are Margaret and John from Liverpool!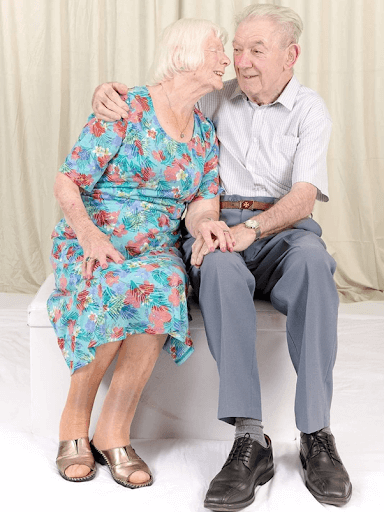 Margaret and John's love has remained strong throughout the decades, with the loved-up couple recently celebrating 60 years of marriage! They were nominated by their granddaughter Shelby, who says they continue to show what true love is all about by taking care of each other and declaring their love every single day.
This lovely couple haven't been able to get out as much as they used to, and everyone here at Chums hopes they enjoy their prize and have a wonderful, romantic meal together as they both deserve it.
We'd like to thank everybody who entered and voted in the competition, and although it's come to an end, we still want to hear your romantic stories. Share the love with us on social using the hashtag #GrandRomance.