With the winter months slowing creeping in it's time to take up some in door hobbies. One which is becoming very popular with those old and young is knitting. From hats, to scarves, blankets to jumpers, there are so many things you can knit!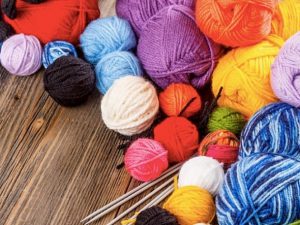 Here are some of the top health benefits that knitting brings!
1.Improving your concentration
Whatever your age, knitting is known to help those who have trouble focusing on one thing for long periods of time. It gives you something to focus on by shifting your attention to the present moment. In addition, as you see your progress instantly with what you're making, your desire to concentrate is reinforced on the project you wish to complete.
2. Improves good habits
Knitting is the perfect way of keeping busy, especially when you can get bored easily. It is the perfect hobby to take up as it has no negative effects to your physical or mental health and doesn't interfere with your daily life. Choosing to knit is a conscious decision with subconscious benefits because of the level of concentration required to finish off whatever you are knitting.
3. Helps memory
To knit the perfect items takes a lot of dedication and practice to develop the perfect skills to help you in your future knitting projects. Therefore, the trial and error aspect of knitting teaches you to remember errors made previously to avoid them in the future.
4. Building relationships
Even though knitting can be a solitary task there are many local groups, which you can join that are full of fellow knitters like you. Therefore, it will help you to make new friends who have similar interest s, which will help with your mental health wellbeing.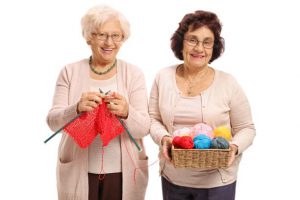 5. Help Improve on stress, depression and anxiety
The rhythmic actions of knitting can help distract you from the symptoms of anxiety, stress and depression. Sitting still and knitting reduces your heart rate as it's a relaxing experience so whenever you start to feel anxious or stress and reach for those knitting needles to help calm you down.
6. Help to prevent arthritis and tendinitis
Knitting isn't just good for your mental health but your physical health too. As knitting involves using your fingers it helps to build up cartilage, making them stronger instead of the cartilage wearing down.