We have noticed you are using an older version internet browser. To gain the best experience from our site we recommend upgrading your internet browser.
How to dress to stay warm in cold weather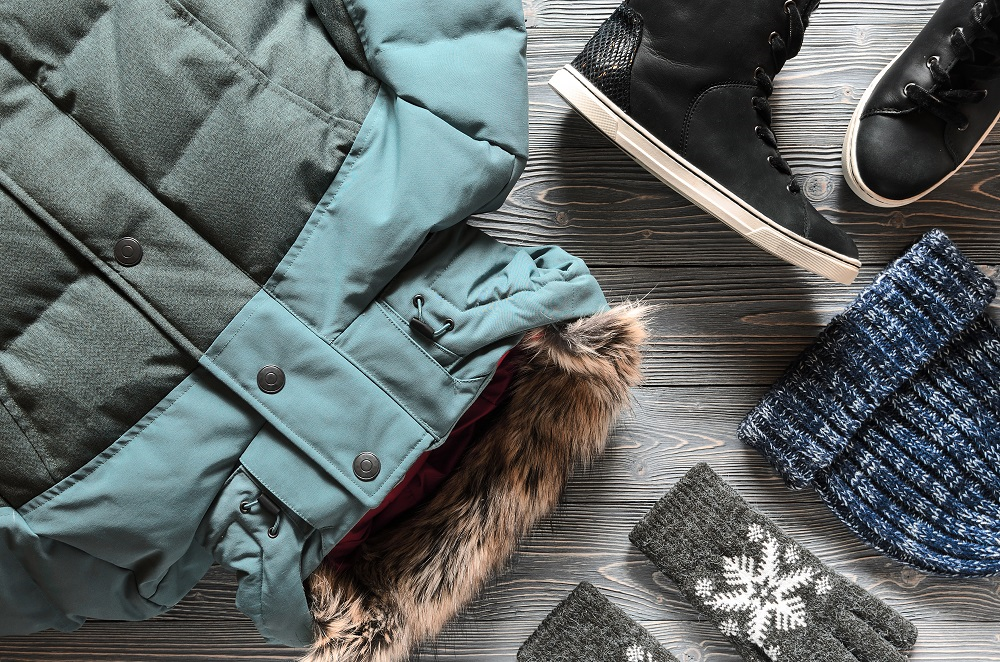 With winter on its way and a cost of living crisis looming, knowing how to dress to stay warm in cold weather is more important this year than ever. Whether you're braving the outdoors or simply trying to keep warm at home without an overreliance on the central heating, dressing appropriately can make a huge difference. So, what are the main factors to consider when dressing to stay warm this winter?
Well, there is actually a good deal of science that goes into the design and manufacture of winter clothing, and these are the things you need to be aware of when purchasing new items. From thinking about the materials that provide the most insulation to choosing items that are designed to keep you dry, in this blog we provide our top tips for dressing for the cold this winter.
How to keep warm in cold weather
When you don't dress adequately during the cold winter months, you become more susceptible to colds, flu and even more serious conditions like hypothermia. For this reason, it's important to put some extra thought into your clothing options this winter. From head to toe, thermal hats to reliable winter boots, here at Chums we stock practical and fashionable items to keep your entire body nice and toasty.
Below, find all the tips you need when it comes to dressing to stay warm this winter.
Wear layers
If you take one piece of advice from this article, let it be this. The most important thing to think about when dressing for the winter cold is layering. This tried and tested strategy allows you to better control and regulate your body temperature by trapping different amounts of bodily heat, based on what you are doing.
The three layers that will keep you warm and that you need to think about are:
Base layer – This layer should be made up of items of underwear, including vests. However, it can also include items such as long johns and skin-tight thermal base layers designed to keep you warm in extreme cold. The best materials for base layer items include polyester and silk. This is because these materials can wick sweat away from your skin. This is an important process in layering.
Middle layer – This is the insulation layer. The most important layer when it comes to keeping warm, it can include t-shirts, sweatshirts, knitwear and/or fleeced clothing. It can also include the likes of jeans, chinos, sweatpants and socks for the lower half of your body. As we will look at in the next section, it is important that items in this layer are snug fitting, but not overly tight. Apart from when in extreme conditions, you will only need to dress with the first two layers in mind if you plan on staying indoors.
Outer layer – Finally, this is the shell layer. Unlike the first two layers, which are designed to trap the heat your body is creating, the job of the outer layer is to protect you from external factors, such as extreme cold, wind and rain. For this reason, this layer is not often needed if you are indoors. If you are outdoors but it's not raining or particularly windy, a regular winter coat will typically do the job. However, if you are exposed to the elements, your outer layer should be made up of a weatherproof coat/jacket. Ideally, in these circumstances, this layer should be made from a waterproof, yet breathable, material such as Gore-Tex or Sympatex.
Leave space
The biggest misconception about dressing for the cold is that layers need to be tight-fitting in order to keep body heat in. On the contrary, when layering for winter, allowing for spaces of air between layers is actually essential. This is because gaps between layers allow for thin boundaries of trapped air to be created. Your body heat will warm the air in these spaces, while the layer above it prevents this heat from being lost. This, therefore, helps to keep you warm in cold conditions.
Stay dry
You can wear as many layers as you like, but the truth is, if it's raining and you get wet, you're going to struggle to stay warm. For this reason, in wet conditions, a waterproof outer layer is essential. Perhaps paradoxically, perspiration can also make it harder to stay warm. This is because if you are wearing a base layer that does not allow perspiration to naturally evaporate, the layer will instead absorb the moisture and prevent body heat from being stored. As mentioned above, try to stick to base layer items made from polyester or silk, and try to choose middle and outer layer items that are made from breathable fabrics.
Wear knitwear
When it comes to keeping warm inside, knitwear is your best friend. The ideal materials for middle layer items, wool, cashmere and cotton can react to your body's temperature. This is to say, they will keep you warm in cold conditions, while also preventing you from overheating. This makes knitted jumpers, cardigans, body fleeces and leggings ideal for keeping warm indoors. Similarly, when it's cold but dry outdoors, wool overcoats are a fantastic option. From duffle coats to reefer jackets, knitwear outer layers may not be waterproof, but they are certainly great at keeping you warm. They are also super stylish!
Wear hats, gloves and scarves outdoors
It may sound obvious, but keeping your extremities warm in cold conditions is essential in maintaining overall body heat. Indeed, the majority of heat that escapes from your body comes from your head, hands and feet. Therefore, by wearing a hat and gloves in an attempt to trap some of this heat, you can help to maintain your body temperature and stay nice and warm when temperatures around you start to fall.
Copyright © 2023 Chums
PayPal Representative Example:

Representative 23.9% APR (variable) Purchase interest rate 23.9% p.a. (variable) Assumed Credit limit £1,200

Finance provided by PayPal Credit. Credit subject to status. Terms and conditions apply. UK residents only.

CHUMS, Unity Grove, Knowsley Business Park, Liverpool, L34 9AR, acts as a broker and offers finance from PayPal Credit. PayPal Credit and PayPal Pay in 3 are trading names of PayPal UK Ltd, Whittaker House, Whittaker Avenue, Richmond-Upon-Thames, Surrey, United Kingdom, TW9 1EH.