We have noticed you are using an older version internet browser. To gain the best experience from our site we recommend upgrading your internet browser.
Placing an order online with Chums
The Perfect how to guide for helping our wonderful customers order online with ease
Struggling to navigate your way through the Chums website? Are you a bit late learning about the world wide web? Fear not, we are here to help! This blog will help guide you through the ordering process, from browsing our amazing ranges to checking out, so you can gain the confidence you need to shop online whenever you want.
With the unprecedented times of 2020 many people have taken to online shopping to help with social distancing measures and government guidelines, so there's no better time than now to learn how to place an order on the Chums website.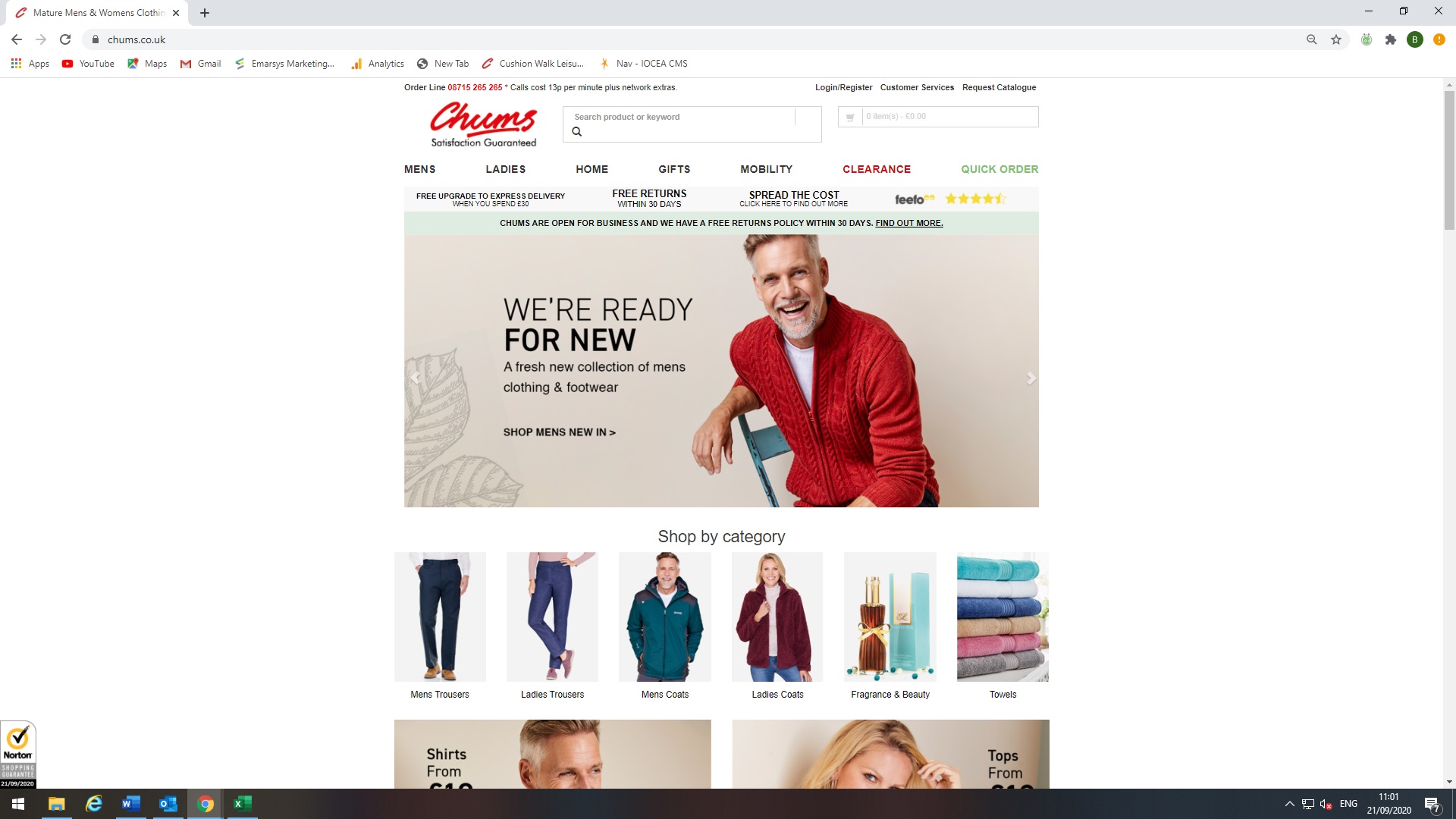 Starting at the homepage, you can click on any department you like, lets use menswear as an example.
Once the drop down appears within the category to wish to look at, as an example we will use trousers.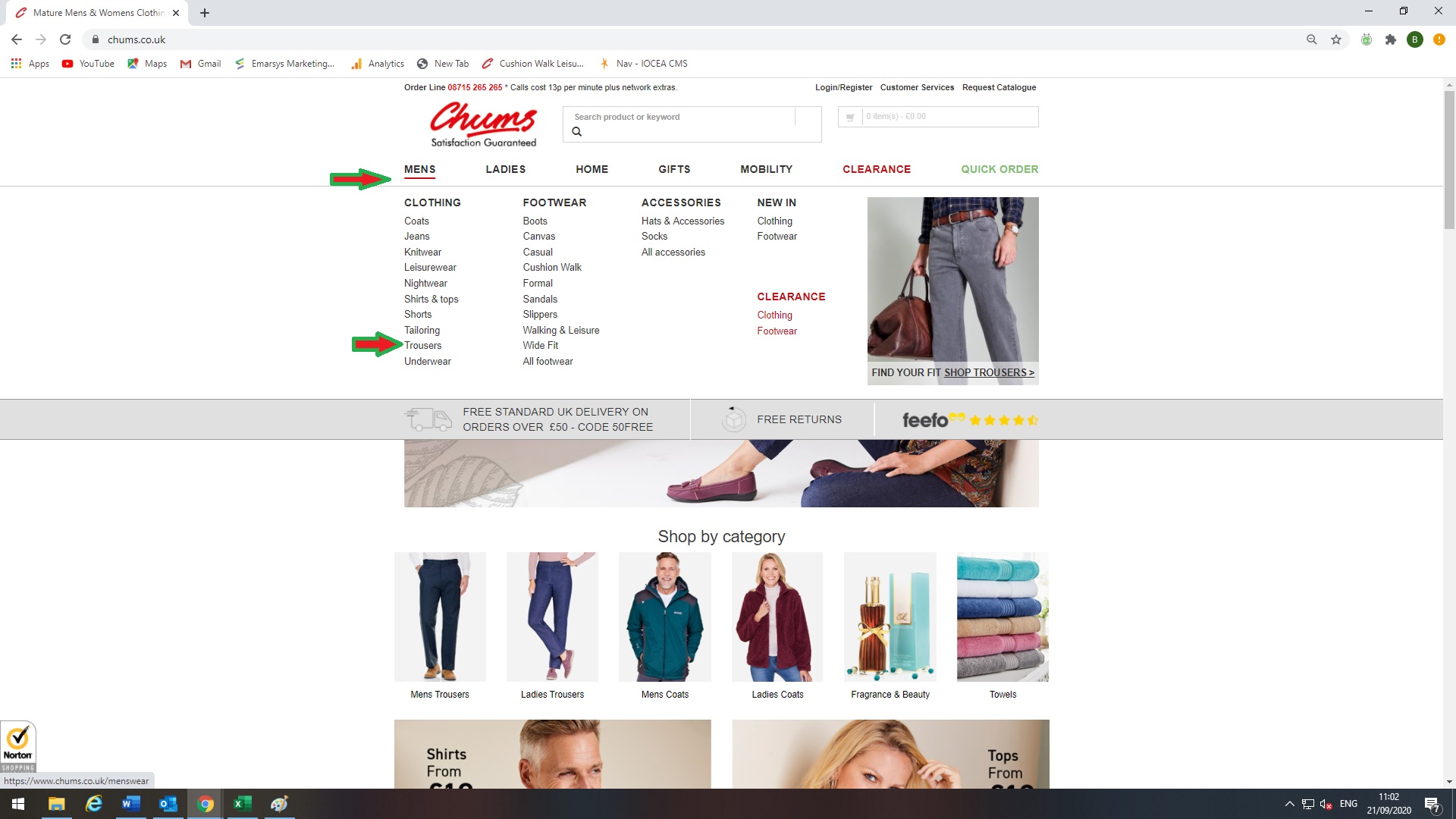 Once selected you will see a grid with all the men's trousers on your screen, on the left-hand side you will find a list of different style of trousers. For the benefit of this blog we will select Farah Trousers.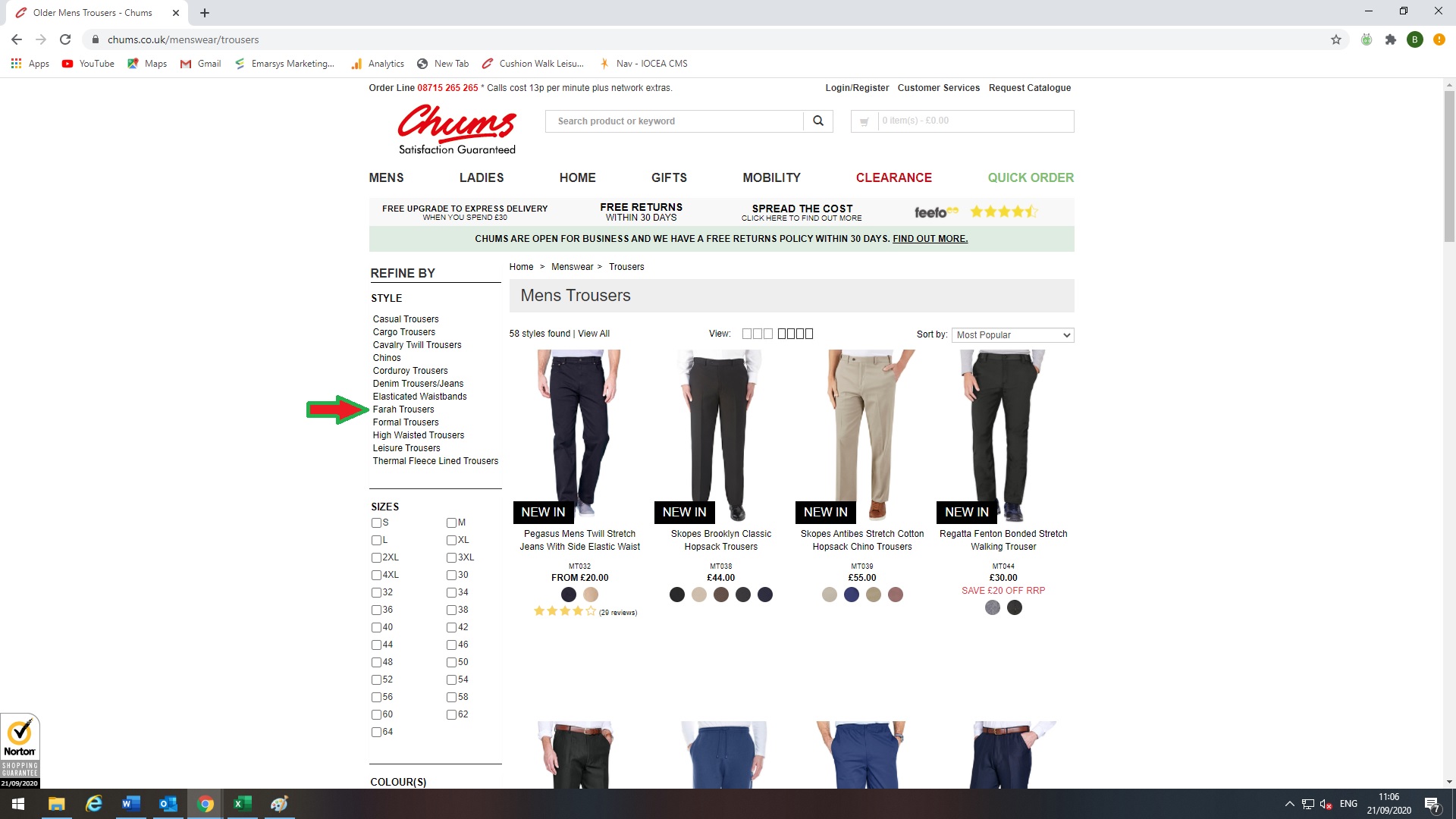 This will then take you to a page with all Farah trousers displayed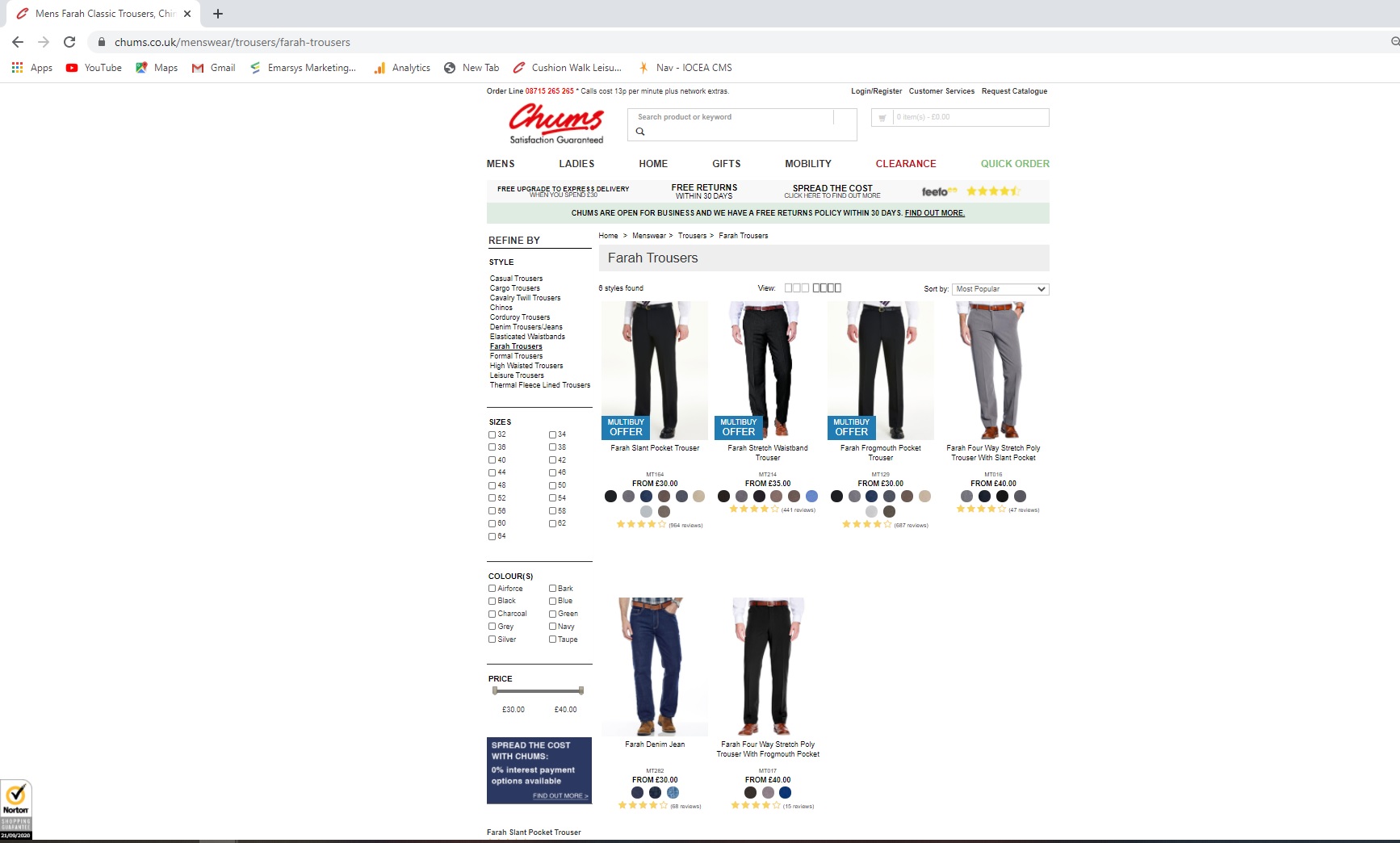 After selecting a pair of trousers you will see the following screen, here you can selected the colour, size and quantity . Then all you need to do is press the green ADD TO BASKET button.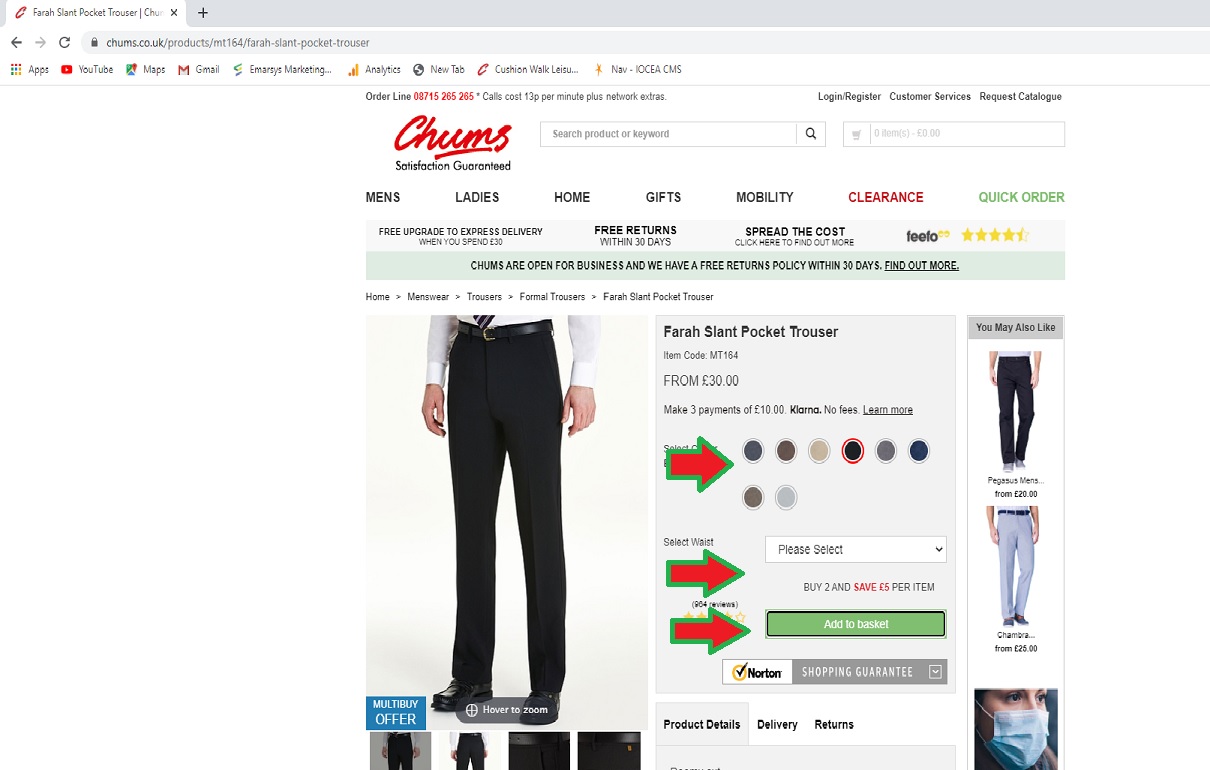 Once the trousers have been added go to the top right hand corner of your screen and click on the green CHECKOUT button, bringing you to the checkout page.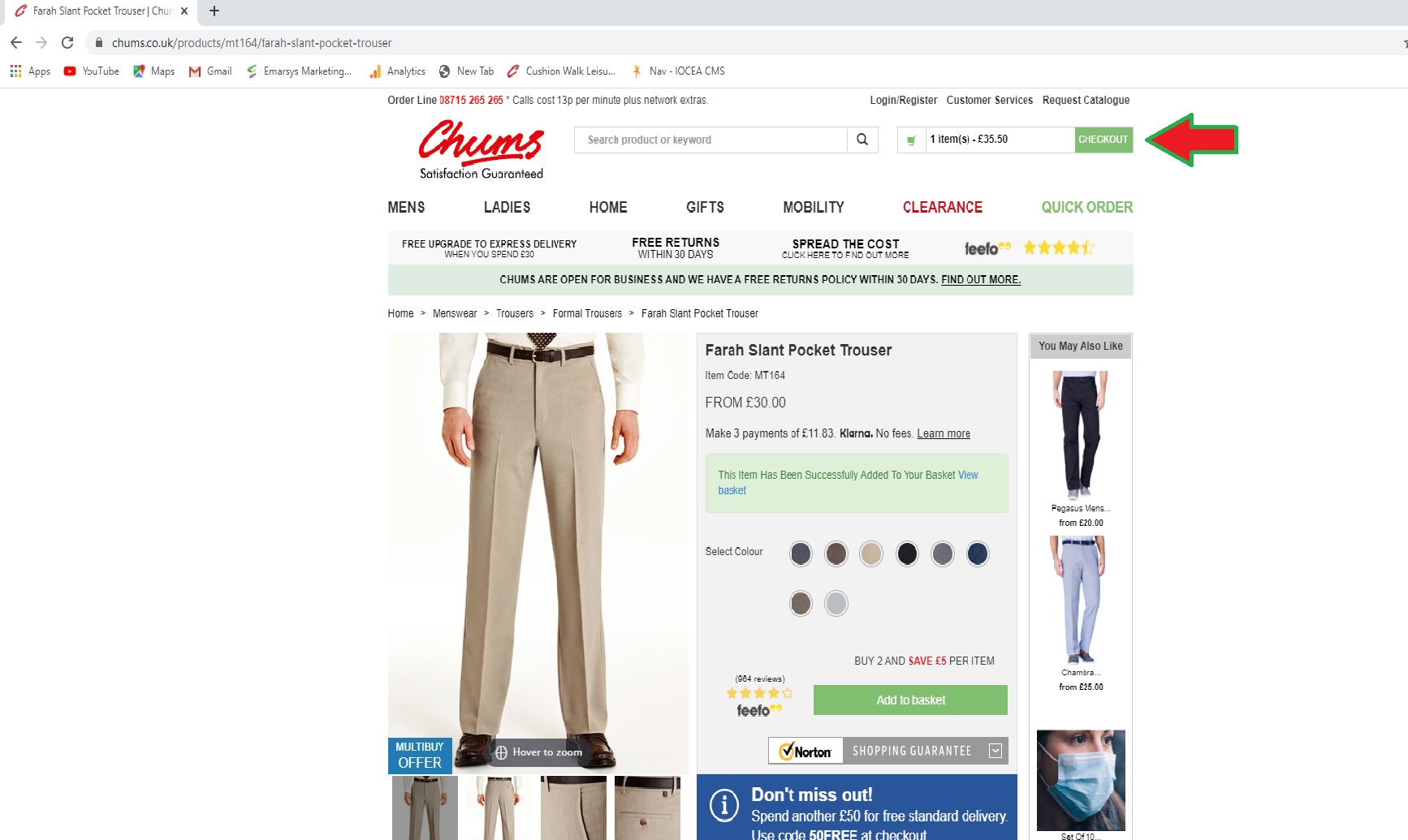 Here you can enter any media codes or promotional codes you may have obtained from newspapers magazines or emails (note only one media code can be used per order).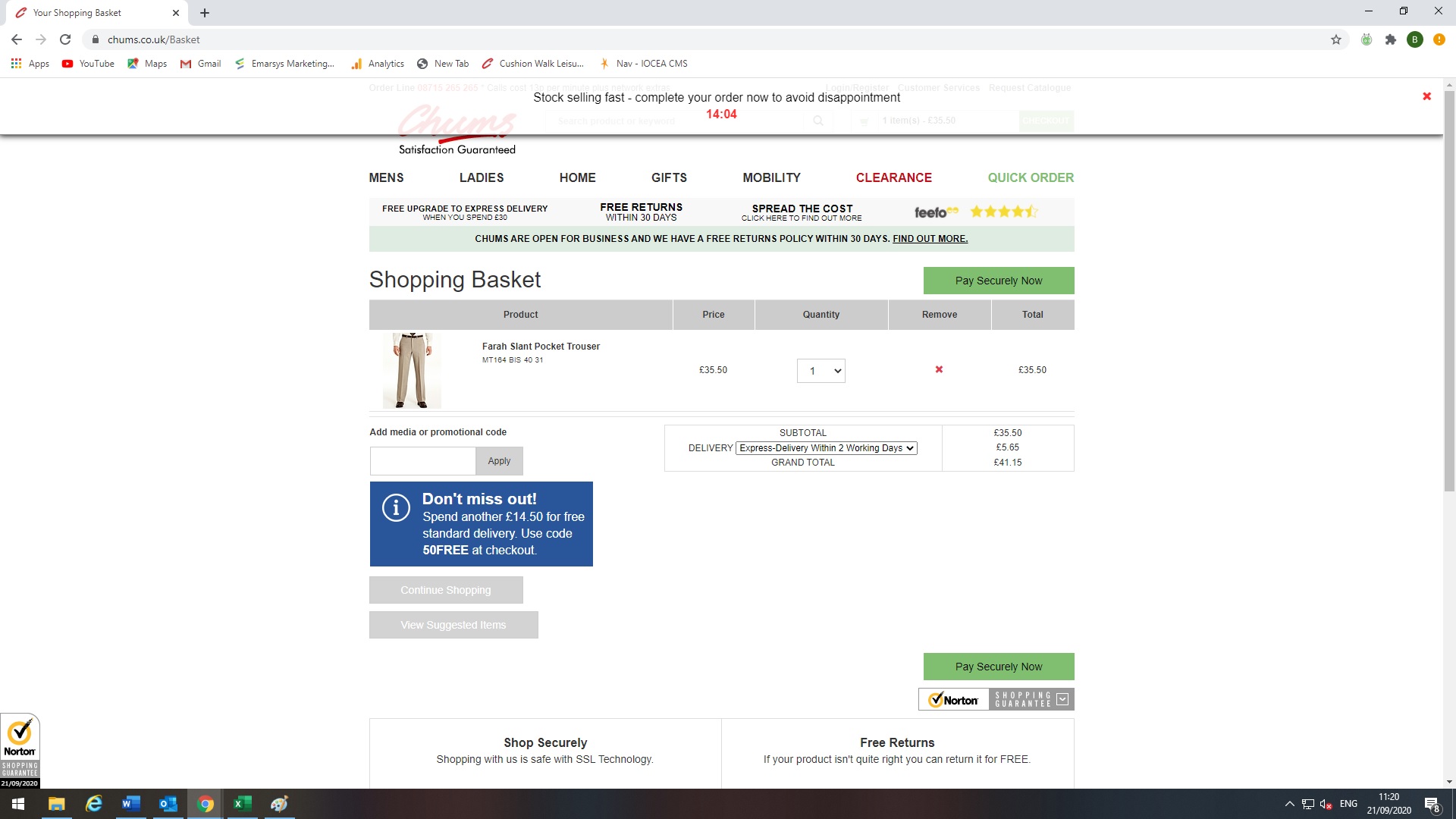 Check your order and click on the green PAY SECURELY NOW button either on the top right or bottom right of your screen.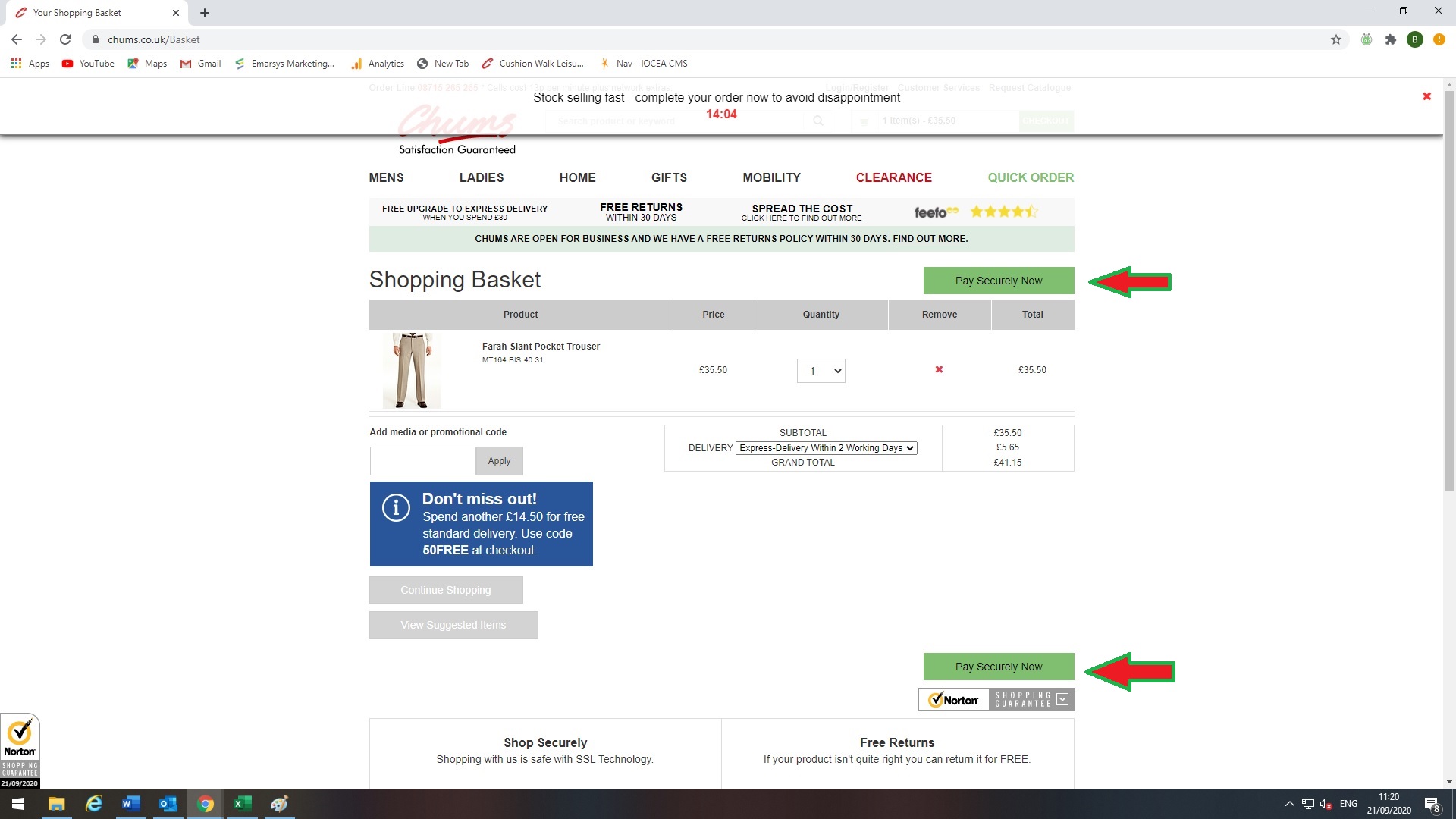 Here, you will be asked to create an account or sign in if you have an account already, if you selected to create an account use your everyday email address.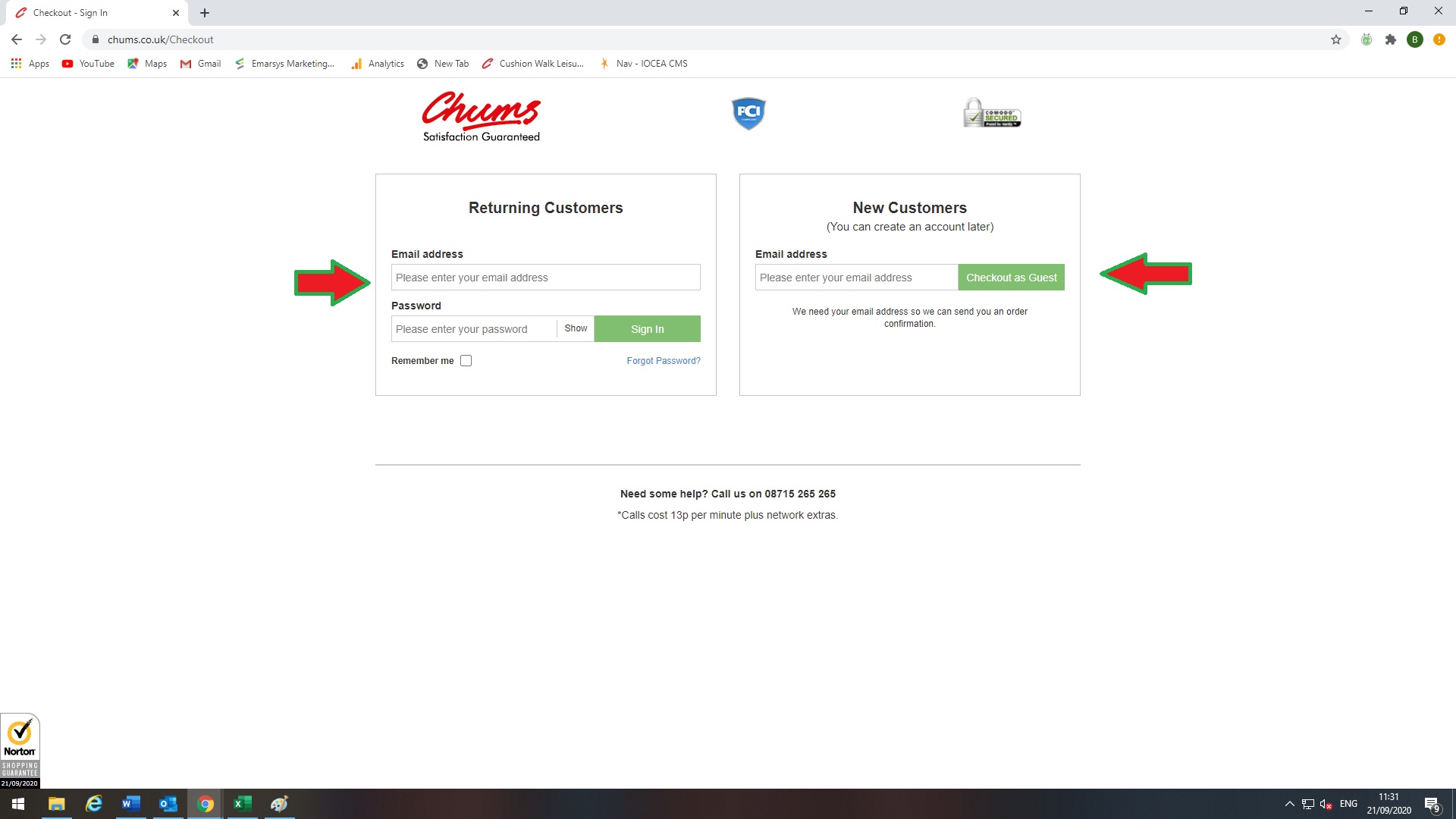 You will then need to fill in the following details, your name address and telephone number. At the bottom of the webpage please read our marketing preference section and select any which apply to you.
Then click the green Proceed button on the right hand side.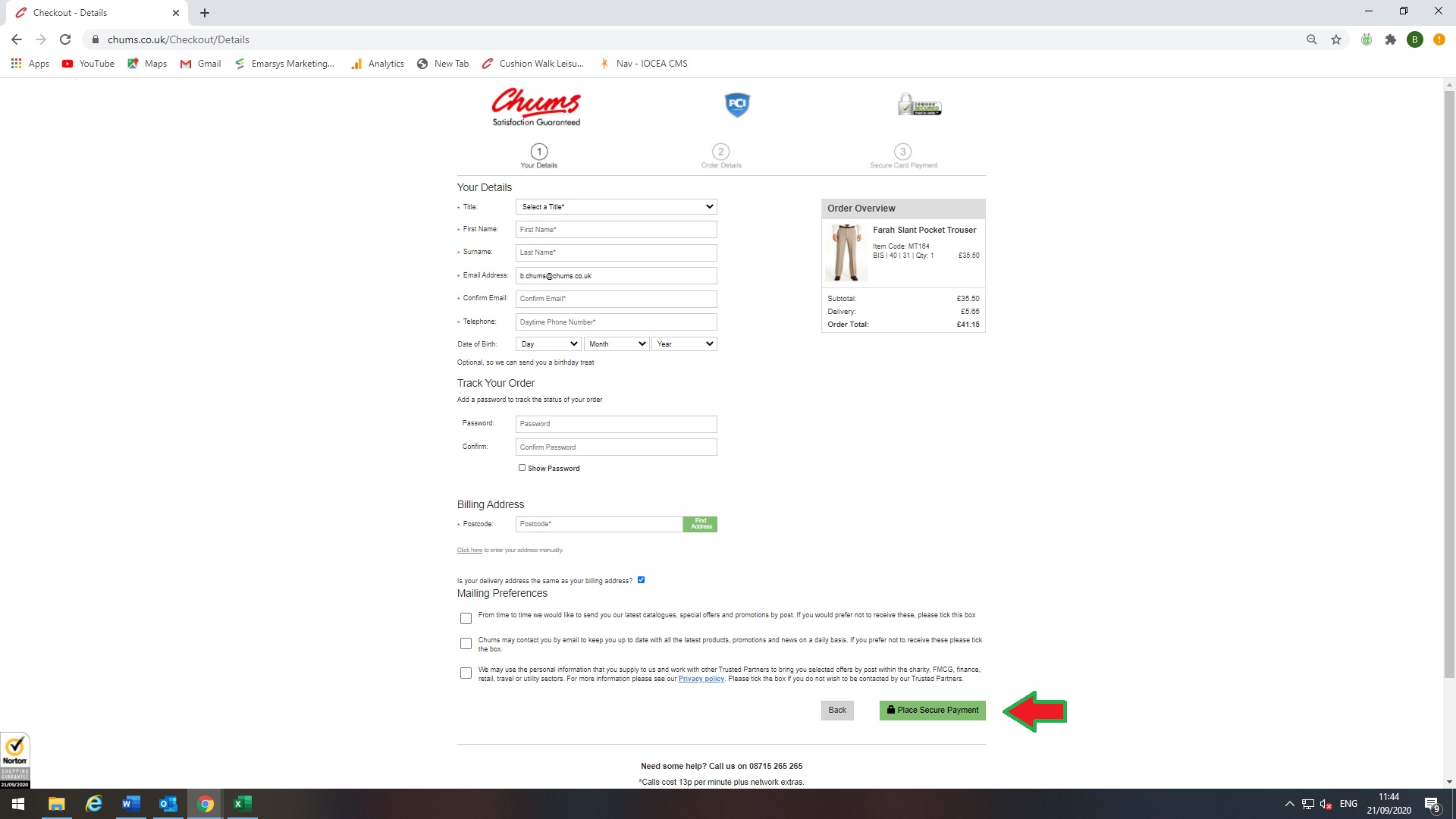 Check the summary of your order then click on the green proceed button in the bottom right hand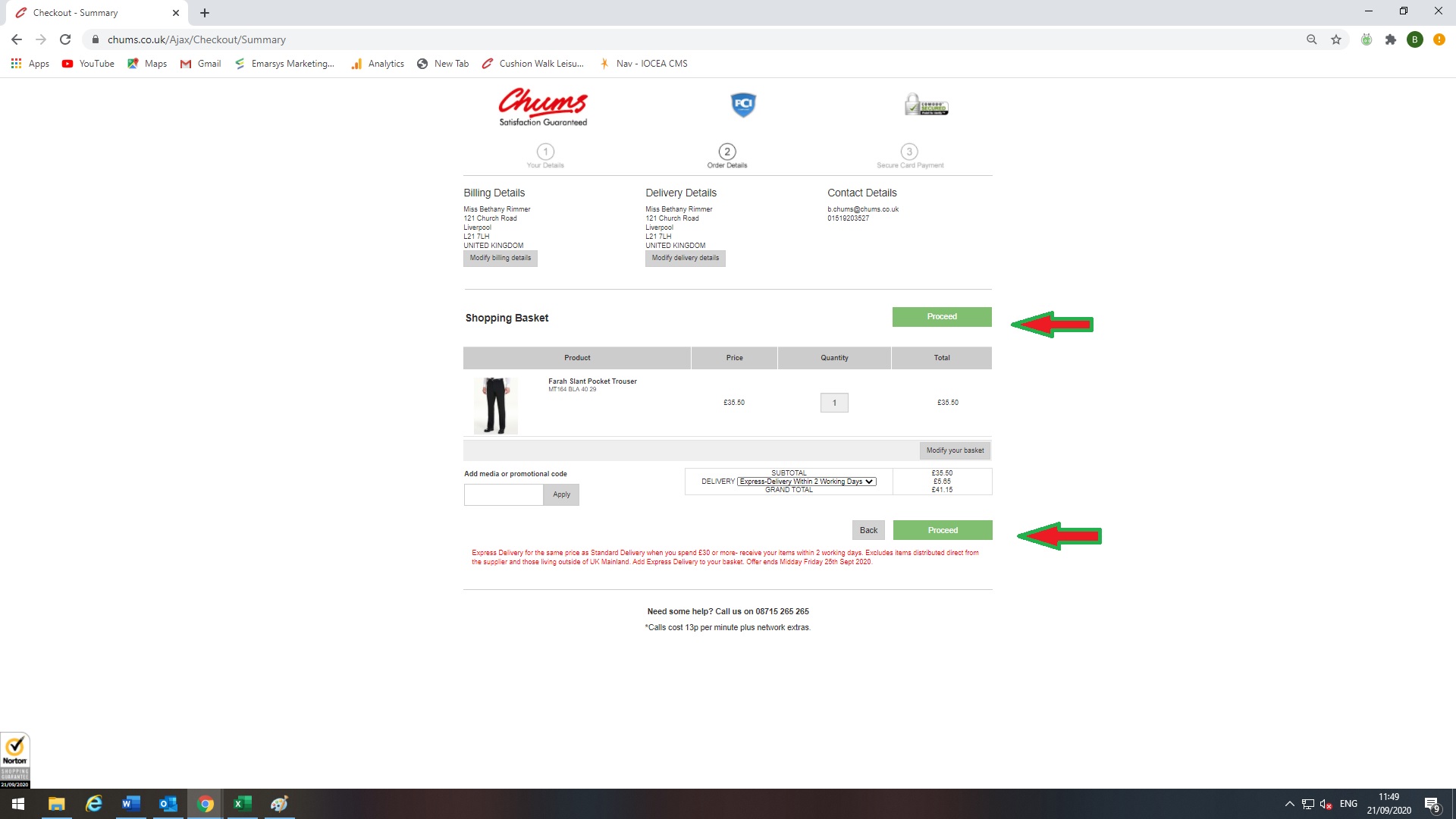 This screen will show you 3 payment option by card, PayPal or our new payment method Klarna! Klarna enables you to spread the cost of your order over a 3 month period, perfect for any big purchases. Enter your card details, PayPal or select Klarna and click the confirm button. This will complete your process; you will receive a confirmation email with details of your order and an order number.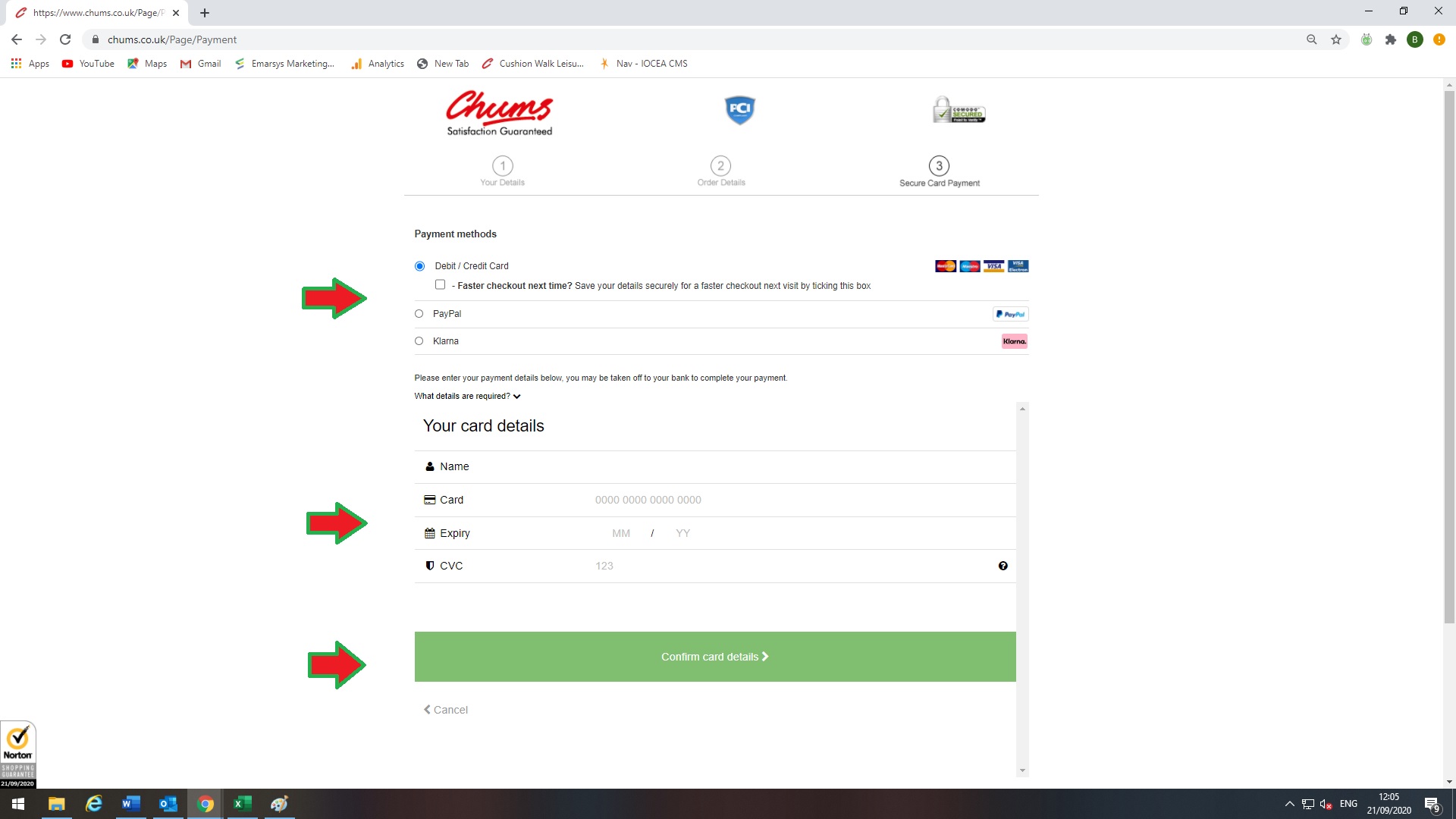 We hope you've found this blog post helpful and that it has given you the confidence to use our site and place your first online order with us. If you have any further questions please do not hesitate to contact us via email, webchat and our social platforms.

Copyright © 2023 Chums
PayPal Representative Example:

Representative 23.9% APR (variable) Purchase interest rate 23.9% p.a. (variable) Assumed Credit limit £1,200

Finance provided by PayPal Credit. Credit subject to status. Terms and conditions apply. UK residents only.

CHUMS, Unity Grove, Knowsley Business Park, Liverpool, L34 9AR, acts as a broker and offers finance from PayPal Credit. PayPal Credit and PayPal Pay in 3 are trading names of PayPal UK Ltd, Whittaker House, Whittaker Avenue, Richmond-Upon-Thames, Surrey, United Kingdom, TW9 1EH.