Sorry, your browser is out of date and some features may not work. Please use a more up-to-date browser to use all of the features of chums.co.uk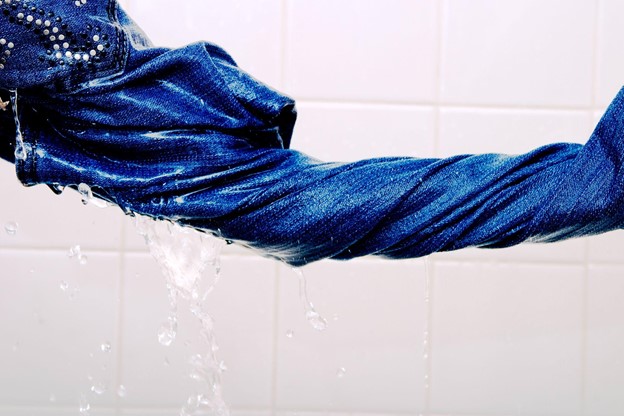 From cosy fleece lined denims to chic tailored fit designs,
jeans
have to be some of the most versatile clothes out there. But when it comes to caring for these wardrobe staples, there is so much conflicting information that you might find yourself feeling more than a little confused. Luckily, Chums is here to separate fact from fiction and to help you keep these clothes clean and in good condition. Keep reading for our top tips on how to wash jeans.
Luckily, Chums is here to separate fact from fiction and to help you keep these clothes clean and in good condition. Keep reading for our top tips on how to wash jeans.

Let's start with the very basics. Should you wash your
jeans
at all? The prospect of not doing so might sound a bit outlandish and, frankly, unhygienic, but true denim aficionados have been known to make this claim. In fact, iconic brand Levi has promoted the idea. Speaking at a Fortune's Brainstorm Green conference, CEO of the company Chip Bergh suggested that jeans shouldn't be put through washing machines, and he confessed that he hadn't washed his own denims in over a year. The company has also recommended freezing jeans as an alternative to washing them. The idea is that placing them in a freezer once a month helps to kill off bacteria that may cause bad odours, leaving jeans feeling and smelling fresher - and all without causing wear and tear to the material.
We have to be honest though, at Chums we think that never washing jeans is a step too far. As long as you're careful, you can keep your favourite pairs looking great while also making sure they're clean.
How often should you wash jeans?
So how often should you put your
jeans
in the wash? Well, this depends on the specific type of material. In general, because denim is thicker than most fabrics, you don't have to clean jeans as frequently as many other clothes. You might find you can get away with around 10 wears, or sometimes even more, before you need to wash them. As soon as you start to notice a slight odour, it's time to refresh the fabric. Bear in mind that it's a balancing act. You obviously don't want your jeans to smell bad, but washing these clothes too frequently will mean they wear out more quickly.
You should factor in the type of denim when you're deciding how often to wash your jeans. For example, blended jeans that contain other materials such as Lycra or spandex may need to be washed more frequently as this helps them to keep their shape.
Always check the label for instructions before you wash jeans for the first time, and regardless of the specific type of material, use cool or cold water.
How do you wash jeans in a washing machine?
Before placing them in the washing machine, turn your jeans inside out. This helps to protect them from fading, as well as from wear that can happen along the waistband, pockets, hems and fly. Also, make sure that buttons are fastened and zippers zipped. This will help the clothes to stay in shape and prevent them from snagging with other items in the wash.
Use a laundry detergent that's designed to protect colours and minimise fading, and wash your jeans on a short, cool and delicate cycle.
Do you use fabric softener with jeans?
Fabric softener might make your clothes smell and feel divine, but is it a good idea to use it when washing your jeans? For certain types of jeans, such as stone washed and pre-stressed denim, it might be OK to use fabric softener, but generally speaking you should avoid it if you're washing raw or stretch denim as it might damage the fibres and colour of the fabric.
What temperature to wash jeans at
Whether you're washing jeans in your machine or by hand, it's best to use cold or cool water. Again, this will help to protect the fabric from wear and fading.
Can you put jeans in the dryer?
For convenience, you might be tempted to put your jeans in the tumble dryer after they've been washed, but this isn't usually a good idea. It's better to let them air dry naturally. Although it takes longer, this will help your jeans to keep their shape and colour, and it will minimise wear and tear. Simply flatten out the creases and hang to dry.
Paying attention to these care tips will help you to get the most from your favourite denims wear after wear.