We have noticed you are using an older version internet browser. To gain the best experience from our site we recommend upgrading your internet browser.
Where to go for a winter holiday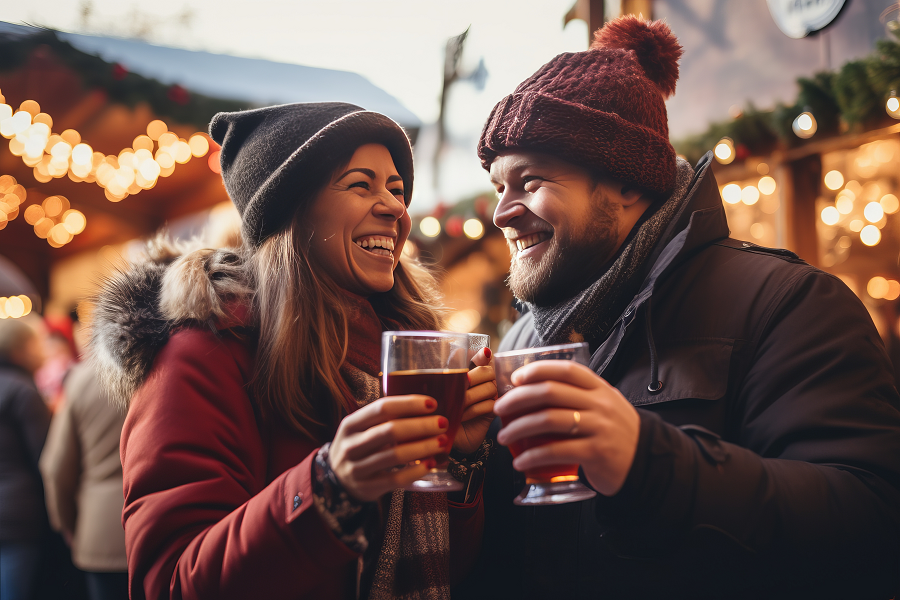 A winter getaway can be a great idea for a number of reasons. Firstly, if you're travelling without children, you can pick a date outside of the school holidays and hopefully find your destination of choice a little less crowded than it would be in the height of summer or over Christmas.
Secondly, a winter holiday can be an excellent way to give yourself something to look forward to as the months get colder and the nights draw in. Plus, you'll come home with stories and snaps to share with all your friends and family – a good excuse for a natter over a hot cup of tea to keep the chills at bay.
Finally, with so many different festivals and celebrations centred around the winter months, a holiday can be a great way to learn more about what winter looks like for different cultures and parts of the world. So, without any further ado, let's take a look at the options available to you for your next winter holiday.
Where is warm in winter for holidays?
If you're looking to get away from the snow and the cold, a winter sun holiday could be the right choice for you. Visiting a part of the world that's lovely and warm in the height of winter can be a huge change of scenery that helps to take your mind off your everyday life and relax.
The tropics, otherwise known as the region lying between the Tropic of Cancer and the Tropic of Capricorn, are great destinations for a warm winter holiday. Due to their position on the globe, these areas get a lot of sun, staying relatively warm all year round. Even in the middle of winter, you can expect temperatures in the 20's – so why not pop on your sandals for a relaxing beach holiday?
Popular destinations in this region include:
The Maldives
Bali
The Seychelles
Morocco
The Yucatán Peninsula, Mexico
Barbados
The tropics enjoy year-round warm temperatures because they get more exposure to the sun throughout the year. The southern hemisphere, on the other hand, enjoys a similar climate to the northern hemisphere, just the other way around. For instance, while Christmas Day in the UK is associated with cold and snowy weather, in Australia it's the height of summer.
A winter holiday in the southern hemisphere can be a great option due to the region's wide variety of climates, from subtropical areas to refreshing balmy regions further from the equator. If you're looking to spend a few weeks of winter basking in the sun in your swimming trunks, the southern hemisphere is an excellent region to visit.
Here are some popular southern hemisphere destinations for a winter holiday:
Australia's Gold Coast
New Zealand
Cape Town, South Africa
Buenos Aires, Argentina
Madagascar
Papua New Guinea
Where to go on holiday at Christmas
If winter is one of your favourite seasons, then you might prefer to stay closer to home in the northern hemisphere to enjoy the cooler temperatures – while snuggled in your knitwear, of course. Fortunately, there are plenty of exciting holiday opportunities available so you don't have to stay at home all winter long.
Many famous cities are far more popular during the summer months, so visiting in the winter can be a great way to beat the crowds and experience winter in an unfamiliar setting. Wintry city breaks can also be a lovely option for romantic weekends or minibreaks. The shorter journey time may make them a convenient choice for those looking to holiday with children.
Popular city break destinations include:
Paris, France
Amsterdam, the Netherlands
Oslo, Norway
Tallin, Estonia
New York City, USA
Tokyo, Japan
Perhaps you're looking to have an adventurous holiday to inject some spice into a more sedentary winter lifestyle? In that case, why not consider a trip to a ski resort in the Alps? With destinations in France, Austria, Switzerland and Italy available, you can spend some time visiting local towns and villages as well as honing your skills on the slopes.
Never been skiing before? Not to worry. Most ski resorts offer beginner slopes and classes to help you get to grips with the sport – and after all, the après ski experience is said to be the highlight of the trip!
Finally, if you're looking to get away from home for a while, but not travel abroad, why not opt for a festive staycation in one of the UK's cities? This is a great holiday to go on over the Christmas holidays, allowing you to visit with family and friends along the way. One of the best things about visiting a new place during December is seeing how the town or city has been decorated for Christmas, often with dazzling displays of lights, art and performances to thrill the senses. You might even catch a Christmas market or two!
UK cities to visit this Christmas include:
London
Edinburgh
Cardiff
Belfast
Birmingham
York
Truro
Copyright © 2023 Chums
PayPal Representative Example:

Representative 23.9% APR (variable) Purchase interest rate 23.9% p.a. (variable) Assumed Credit limit £1,200

Finance provided by PayPal Credit. Credit subject to status. Terms and conditions apply. UK residents only.

CHUMS, Unity Grove, Knowsley Business Park, Liverpool, L34 9AR, acts as a broker and offers finance from PayPal Credit. PayPal Credit and PayPal Pay in 3 are trading names of PayPal UK Ltd, Whittaker House, Whittaker Avenue, Richmond-Upon-Thames, Surrey, United Kingdom, TW9 1EH.