How to clean leather gloves
During colder days of the year, gloves offer your hands protection and can help keep them warm. However, over time, you may find that your gloves become dirty, and while materials like cotton and polyester are easy to clean, leather gloves may require extra attention.
Leather gloves are comfortable, hard-wearing and stylish, but they're also more delicate than other materials. Due to this, cleaning leather gloves must be done in a certain way to prevent the material from becoming damaged.
In this blog, we offer guidance on cleaning leather gloves and explain how you can wash them without ruining the material.
How do you clean leather gloves?
When it comes to cleaning leather gloves, you can approach the task in a number of ways. However, as leather is a delicate material, it's important that the cleaning process is carried out with care.
If you want to simply remove marks or dirt from your gloves, there are things you can do won't require a lot of time and effort and will be unlikely to cause damage to your gloves. Even simply applying a dab of water to the affected area could work to remove the dirt or mark, or you could consider using a cleaning solution that is designed specifically for leather material. For instance, some shoe cleaners are ideal for this style of glove as they're designed to clean leather.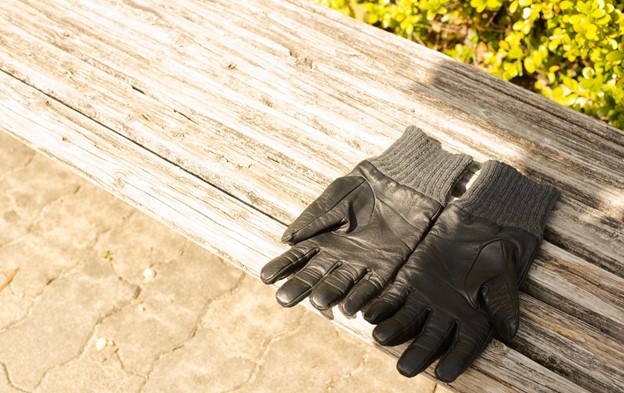 Can I wash leather gloves?
For more deep set marks and stains, you may feel that a more substantial clean is needed. Fortunately, leather gloves can be washed - it's just important to bear in mind that they won't be as durable as other clothing materials such as cotton and nylon. As such, special care must be taken to prevent any damage.
How to wash leather gloves
If you're particularly concerned that cleaning your leather gloves could cause irreparable damage to the material, you may want to consider washing them by hand.
Steps for washing leather gloves by hand:
1. Mix lukewarm water with a suitable cleaning solution that is kind to leather such as soap flakes
2. Dip a cloth into the water and gently wipe down the gloves until they're covered in the solution
3. Leave the gloves to dry naturally, and when they're almost completely dry, put them on the hands of the person who will wear them so they will mould into the correct shape.
Alternatively, to make sure that the size and shape of the gloves doesn't change, you could apply a cleaning solution, wet them and dry them while they're on your hands. Then, if there's any shrinkage, the gloves won't become smaller than the size of your hands.
Can you put leather gloves in the washing machine?
Although many people debate whether or not putting leather gloves in a washing machine is a good idea, the problems are often only caused by an unsuitable washing cycle and incorrect cleaning products. In simple terms, throwing your leather gloves in the washing machine with other items of clothing on the same cycle wouldn't be advisable and could permanently change the condition and quality of your gloves. But that's not to say that washing your gloves in the washing machine is guaranteed to cause damage.
Steps for washing leather gloves in the washing machine:
1. Place a sheet of low fibrous towel in the drum
2. Pour in a small amount of liquid detergent
3. Change the settings of your washing machine and ensure that it's set to a delicate wash on the coldest temperature your washing machine has
4. When the spin cycle has finished, lay the leather gloves flat or hang them out to dry, but ensure that there are no creases and that they're not being left in an area that could heat up the leather.
Using your washing machine shouldn't cause any harm to your gloves. However, even a cold wash may damage particularly delicate leather. If you're concerned that the washing machine could harm your leather gloves, consider washing by hand instead.