We have noticed you are using an older version internet browser. To gain the best experience from our site we recommend upgrading your internet browser.
How to measure for clothes sitting down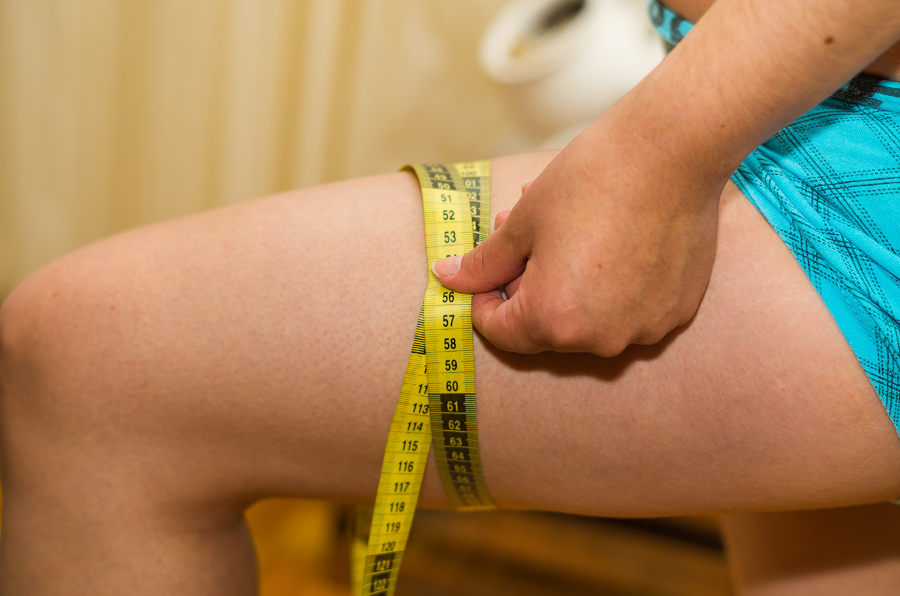 Have you ever bought an item of clothing based on measurements you've taken, only to realise it's not the best fit? There are lots of factors to consider when choosing the right size of clothing, but one that might not have occurred to you is the way you measure yourself.
Why should you take measurements while sitting down?
One of the cardinal rules of trying on clothes in a bricks and mortar shop is to test them through as many different positions as you can. It's a great way to identify those trousers that aren't quite long enough when you sit down, or the shirt that immediately untucks itself the second you reach for something on a high shelf. By doing this, you can get a better idea of how well the garment fits you, leading to increased satisfaction in the long run – and it would be a mistake to assume that there is no suitable alternative when it comes to online shopping.
Admittedly, when you buy something online, you can't try it on until it's delivered to you. However, by taking your own measurements, you can decide which size is the right one for you. Crucially, by taking your measurements in various positions, rather than just standing up, you can get a much better idea of whether the garment will fit you properly and allow you to go about your daily tasks.
So, measuring your leg length for trousers while sitting down is the online shopping equivalent of taking a seat while trying on those trousers in the shopping centre. To take this insight a step further, though, you should take the time to consider the most common positions you'll be in while wearing the clothes.
For example, if you spend most or all of your time in a wheelchair, it makes sense to prioritise the fit of the trousers sitting down. If you can walk a short distance but need a wheelchair for longer journeys, however, the fit while standing and sitting is likely to be equally important – so you'll need to find a comfortable compromise. Likewise, a pair of trousers bought for wearing at a desk job may need to fit differently than a pair of leggings for running or jogging.
Which measurements should you take sitting down?
To save you a bit of time, it's important to note that not all measurements are typically changed by sitting down. For example, the circumference of your arms likely won't change at all, whereas your thighs probably will. It's primarily the midriff and the legs that change in proportions when we sit down, which is why you might find that your trousers' waistline feels fine when you stand up but becomes much snugger when you sit down.
With that in mind, the most important measurements to take sitting down for the best fit are:
Around your waist
Around your hip
Around your thigh
The length of your leg
Of course, you may choose to take some other measurements sitting down – whatever works best for you. Our bodies each move in different ways, so there's no one correct answer for which measurements should be taken sitting down, but starting with the four listed above is a good option. If you still find your fit isn't quite right, it may be worth doing all your measurements twice – once stood up and once sitting down – so that you can compare the figures and see which ones change significantly. Then you can tailor your measuring process to your needs.
How should dress pants fit when sitting?
After you've taken your measurements, chosen your garment and received it, it's well worth trying it on within the returns period so you can be certain you've got the right fit. So what exactly should you be looking out for?
Well, first, as mentioned earlier, take the time to try out a few different positions. Try squatting, bending over, sitting and standing to find out how much of your usual range of motion you'll have. Formal trousers should be reasonably comfortable – a full gymnastic routine might be out of the question, but you should be able to do your normal everyday activities without trouble.
While you're standing up, the trousers will be in their natural, off the hanger shape. When you sit down, however, they will change shape, bending just as your legs do. Pay attention to the following signs that your trousers might not be the best fit when sitting:
The hems of your trousers are too high up your shins
The waistline of your trousers feels restrictive
The material around your thighs feels tight
So long as your size is in the right ballpark, you shouldn't feel as though the material is about to rip, but if you do, that's a sign that the fabric is too restrictive. You might well have the right size, but simply need a fabric that stretches a little.
If you haven't measured while standing up because it's not applicable, you'll also need to watch out for other indicators of poor size, such as the legs of your trousers being too long, or the waistline too big. This is because these signs are usually picked up by measuring when standing up. For example, if your trousers are too long when you're sitting down, they'll look even longer when you're standing up because straightened legs are effectively shorter than bent legs.
Once you've tried on your new trousers, there's a chance they may need slight adjustments such as tailoring, but you should find that they're the right size overall. Remember, it's always worth checking your measurements before you buy to ensure you get the best fit possible.
Copyright © 2023 Chums
PayPal Representative Example:

Representative 23.9% APR (variable) Purchase interest rate 23.9% p.a. (variable) Assumed Credit limit £1,200

Finance provided by PayPal Credit. Credit subject to status. Terms and conditions apply. UK residents only.

CHUMS, Unity Grove, Knowsley Business Park, Liverpool, L34 9AR, acts as a broker and offers finance from PayPal Credit. PayPal Credit and PayPal Pay in 3 are trading names of PayPal UK Ltd, Whittaker House, Whittaker Avenue, Richmond-Upon-Thames, Surrey, United Kingdom, TW9 1EH.