Wearing prints and patterns can be very daunting for a lot of people. Some women might stick to neutral colours and plain designs, whereas others may avoid pattern altogether. But we're here to show you that you don't have to be afraid of prints and patterns. We've identified some ways you can style prints, as well as how to fashion patterned skirts or trousers.
How to wear patterned clothes
The most important thing is to stick to prints that you're comfortable wearing. It's very important to feel happy in the clothes that you're wearing. If you feel happy in an outfit, your confidence can brighten up any room. If you've never worn animal prints in your life, now might not be a good time to start.
You will also need to think about your size and shape. Patterns that are large can swamp you and this isn't something you want, particularly if you're short. Instead, small patterns such as delicate florals will flatter your shape much better. Remember that the pattern doesn't have to cover the whole item. This ,flower print top in ivory contains lots of white space that makes the pattern appear much more subtle and soft, for example.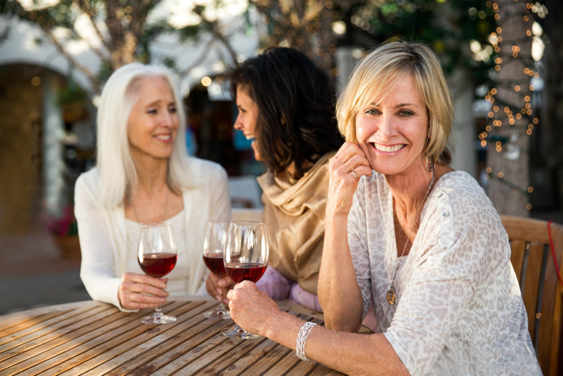 When you're choosing a floral pattern, the individual flowers should be no bigger than the size of your fist. And if you're big-busted or have a rounded tummy, these large prints should be avoided on your top half. Instead, choose a flattering solid colour and wear patterned trousers or a skirt.
Animal prints are particularly popular with women of all ages, and items such as snakeskin handbags or leopard print scarves can be both glamorous and chic. If you want to try wearing more of these patterns, we'd advise that you avoid mixing lots of animal patterns in one outfit. Choose one and stick to it.
Finally, you should keep your accessories simple, especially if you're wearing a patterned top or blouse. A simple silver or gold necklace with a couple of rings will be enough to ensure that your outfit remains classy and stylish.
If you're feeling brave and want to combine different prints and patterns, there are a few rules that you should follow. When mixing prints, you should stick to a maximum of two colours, otherwise the mixture of various patterns and colour can be too much. Monochrome always works well as the colours don't clash and the black and white allow the patterns to take centre stage.
When you're choosing which prints to combine, it's a good idea to pick one very busy print and one more subtle print. For example, you may want to choose trousers that have a large stripe and a top that has smaller stripes. To divide the patterns up, you could don a scarf or a jacket that's a solid colour to bring the whole outfit together.
If you have a capsule wardrobe and want to keep your patterned clothes to a minimum, you should buy patterns that will all go well together. Stick to similar colours, such as neutrals, blacks, whites, greys, etc. so that any patterned item can be paired with any other patterned item. Stripes, polka dots and florals will always go well with each other, so stick to these.
What shoes to wear with a floral print dress
Your choice of shoes may depend on the pattern of the dress. For a dress that is brightly coloured, shoes that are neutral in both design and colour might be a smart choice. Alternatively, if the dress is patterned but is quite a soft, pastel colour, you could have some fun with your choice of shoes and add some colour to the outfit. For example, red shoes always work well with a monochrome outfit.
How to wear printed trousers
The key with printed bottoms is to wear a darker pattern in the trousers, like these straight leg trousers, and pair them with a lighter top, blouse or jumper that is made of one solid colour. If you wanted to introduce more pattern, you could add a decorative scarf.
How to wear printed skirts
Skirts are versatile pieces of clothing that can be worn in hot weather with sandals or in cold weather with tights and boots. This means that your long skirt could see you through the summer and the winter.
The best way to style a patterned skirt is with a neatly tucked in blouse or a long-sleeved jumper that's one solid colour or that has a very subtle pattern. In winter, you can add a scarf and coat to keep you warm, and in summer, you might choose a short-sleeved top instead.